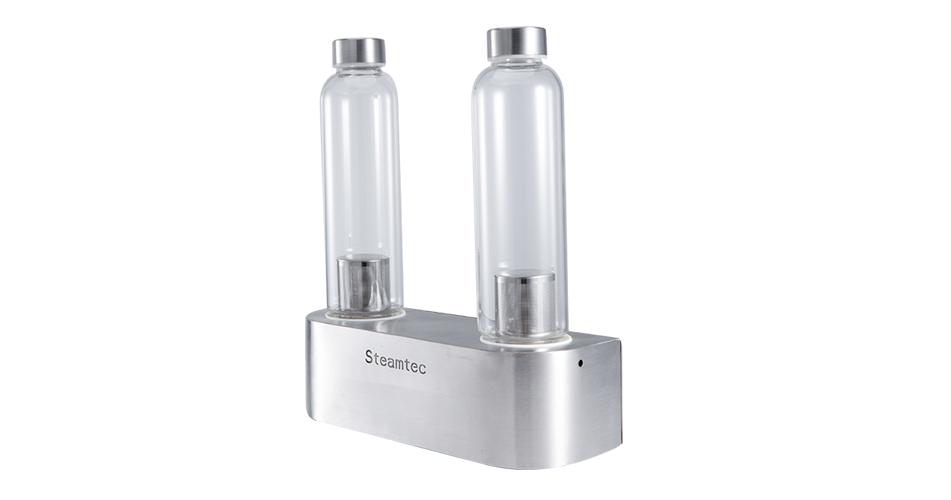 Steambath Aroma Work With Any Brand Steam Generator
TOLO Standalone Aroma has 2 kinds of choice for your steam bath.
Why We Recommend You Have An Aromatherapy During The Steambath
By steaming, people can quickly integrate aromatic oils (also known as plant essential oils) into human blood and lymph, which can accelerate metabolism in the body, promote the regeneration of living cells, enhance the body's immunity, and then regulate the nervous system, circulatory system, endocrine system, Muscle tissue, digestive system and excretory system. Commonly used aromatherapy oil bath, massage, coupled with soft music, sniffing fresh and sweet floral fragrance in the nose, into the bone marrow, dark fragrance floating, so that you have a charming and romantic temperament.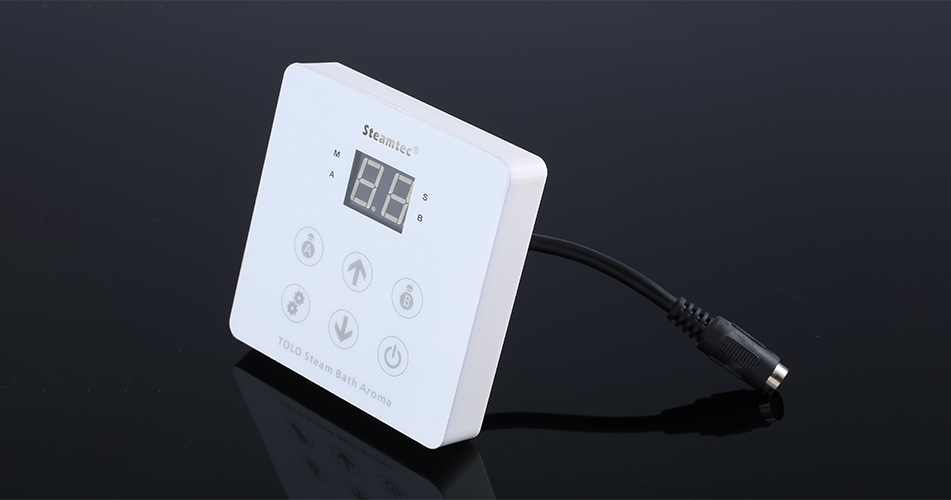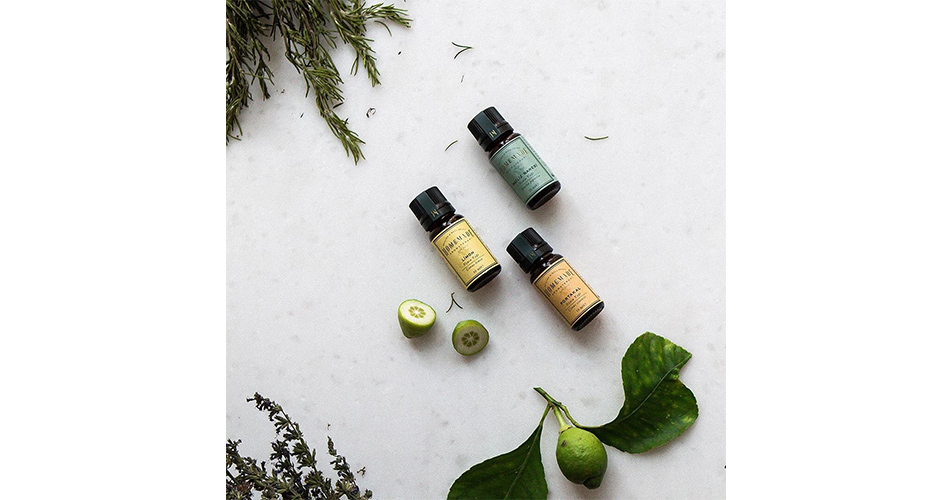 All plants undergo photosynthesis, and their cells secrete aromatic molecules that aggregate into sachets and spread over petals, leaves or trunks. After extracting and extracting the sachet, it becomes what we call "plant essential oil". Essential oils can be made up of more than 250 different molecules. Under the arrangement of nature, these molecules coexist in perfect proportions, making each plant have its own particularity, and therefore the essential effect of essential oils on the human body is unparalleled.
Aromatherapy is an essential oil extracted from plant flower trees. It can be used to achieve beauty and beautify the body through facial and body care, smoked lamps, baths and hot and cold compresses. It enhances body energy resistance and accelerates recovery and physiotherapy. It can control emotions, relieve stress and help sleep.
Busy work, a tense pace of life, makes people restless. The scent of scent fills the air, creating a relaxed, cheerful and romantic atmosphere. This breath stimulates the olfactory nerve and is transmitted directly to the brain, thereby mediating the person's psychological state, eliminating fatigue, relieving stress, and making the mood comfortable and pleasant. Therefore, aromatherapy is highly appreciated.
Analysis of TCM health experts: Aroma decompression therapy is an essential oil with decompression effect, which helps to restore the balance of body and mind, reduce stress, and eliminate the sub-health state of natural therapy. Our sense of smell is directly connected to the central nervous system of the brain, the part that controls emotions and memory. Aromatherapy is a feeling of relaxation through the central nervous system, which improves the mood, psychology and physiology from one abnormal state to another. . Aromatic essential oils can give us physical feelings, such as: decompression, warmth, coolness, soothing, refreshing, etc., and can directly help our mind to relax.
Details
* Wifi control device: iPhone /iPad / iTouch App control, search "Steamtec Sauna"
*Auto descaling pump: Choose descaling time under "4~8H", once the steam generator is off, the solution will be pumped automatically into a water tank for soaking. When the setting time reaches, steam generator will start to drain, flushing, and then power off.It's perfect for commercial use as you only need to make descaling setting one time, and the machine will repeat descaling every day.
*Commercial mode-fast steam: If you switch to commercial mode, water will be kept at 85℃, and steam will come out in 30 seconds after user press button, 30 mins a cycle, really energy saving especially for commercial use.
*Salt spray therapy: The generator is able to atomize salt water or medicament into tiny particulates, and mix in the air for breathing and absorbed by the skin.
*Auto aroma pump: It has temperature switch on the steam pipe, when the temperature higher than 85℃, aroma oil will be pumped into steam pipe automatically then steam will bring fragrance to everywhere of the steam room, two bottles for two smells, and perfect to use in the spa, club center.
*Service hole: There's an after -service hole on the top of the steam generator, also can be used as another steam outlet.
*Over-heat protection: When the room temperature reaches 2°C higher than your setting, then all heating elements stop working, steam generator under heat preservation state, if water tank temperature over 115 °C, steam generator go into protection state,  steam generator stop heating. When the temperature lower than 100°C, the steam generator starts to work again
*Low water level protection: When water under some certain level and the machine failed to re-fill in water automatically, the steam generator will go into a "sleep model" until water is be re-filled or steam generator turn-off.
*Sectional heating technology: Each generator has 3 groups of heating elements which provide sectional heating, from the first beginning, all 3 groups operates at maximum power and rapid heating, when the room temp is almost reached, then group 1 stop, when the required temps is achieved, then group 2 stop.The group 3 alternates on and off to maintain the room temp.
Standard Functions
| | |
| --- | --- |
| Water inlet | Auto |
| Draining | Auto |
| Flushing | Auto |
| Power off | Auto |
| Overheat protection | Yes |
| Time setting | 1~ 60min. or Continuous |
| Temperature setting | 35~60℃(95~131℉) |
Main Materials
| | |
| --- | --- |
| Housing | SS#201 |
| Water tank | SS#304 |
| Heating element | SS#316 with UL certified, can greatly reduce water scale |
What does whole set have
| | |
| --- | --- |
| | Steam generator |
| | Control display ,waterproof touch screen (can install both inside & outside of steam room) |
| | Central box |
| | 3/4″ Full-bore straight auto drain valve (will not have water scale block problem) |
| | Control cable , length 5 m (central box -> control display) |
| | Probe cable, length 5 m (central box -> sensor end position) |
| | Central cable (steam generator -> central box) |
| | Stainless steel#304 steam nozzle with aroma oil pocket |
| | Safety valve, copper |
| | English user guide |
Optional Functions
Optional Functions & Equipments: Anytime to add any of below accessories is workable
Wifi control device
iPhone /iPad / iTouch App control (Wifi range), search "Steamtec Sauna"
Music system
Bluetooth speaker,1 pair with amplifier
Coloured lights
Light therapy (standard 6pcs/set, max. 20pcs available)
Auto aroma pump
*Aroma usage are adjustable
*Two pumps for two smells
*Perfect for spa,club center,etc commercial use
Auto descaling pump
*Solution come automatically and soak
*Deeply clean water tank and heating elements
Exhaust fan
Dry and ventilate steam room
Commercial mode-fast steam
*Water kept at 85℃
*Steam come in 30 seconds after press button
*30 mins a cycle
Salt spray generator
Salt spray therapy
Spec
Model
Power(KW)
Heating Elements
Voltage/Current(V/A)
Power Wire
Breaker
Room Volume
Dimension
(N*KW)
(N*mm²)
(A)
(m³)
(L*W*H)(mm)
TOLO-30
3
2*1.5
220-240/13.6
3*2.5
16
2~3
425*160*315
TOLO-40
4
2*2.0
220-240/18.2
3*2.5
25
3~5
TOLO-45
4.5
3*1.5
220-240/20.5
3*2.5
25
3.5~5.5
380-415/6.8
5*1.5
16
TOLO-50
5
2*1.5+1*2.0
220-240/22.7
3*4.0
32
4~6
380-415/9.1
5*1.5
16
TOLO-60
6
3*2.0
220-240/27.3
3*4.0
40
5~7
380-415/9.1
5*1.5
16
TOLO-70
7
2*2.5+1*2.0
220-240/31.8
3*6.0
40
5.5~8
475*185*450
380-415/11.4
5*2.5
16
TOLO-80
8
2*2.5+1*3.0
220-240/36.4
3*6.0
60
6.5~9
380-415/13.6
5*2.5
16
TOLO-90
9
6*1.5
380-415/13.6
5*2.5
16
8~11
TOLO-105
10.5
3*1.5+3*2.0
380-415/15.9
5*2.5
25
9~12
TOLO-120
12
6*2.0
380-415/18.2
5*2.5
25
11~14
TOLO-150
15
6*1.5+3*2.0
380-415/22.7
5*2.5
32
13~18
510*185*460
TOLO-180
18
9*2.0
380-415/27.3
5*4.0
40
16~22
TOLO-225
22.5
9*2.5
380-415/34.1
5*6.0
60
19~26
TOLO-240
24
6*2.5+3*3.0
380-415/36.4
5*6.0
60
22~30
Warranty
| | | |
| --- | --- | --- |
| Product:TOLO-AIO | Under Work With Descaling Pump | Without Maintenance |
| Controller | 2 Years | 2 Years |
| Heating Element | 2 Years | 1 Years |
| Steam Generator Boby | 5 Years | 1 Years |
| Water Level Sensor | 2 Years | 1 Years |
| Temperature Sensor | 2 Years | 1 Years |
| Control Box | 1 Years | 1 Years |
| Drain Valve | 1 Years | 1 Years |
| Fast Steam Controller | 2 Years | 2 Years |
| Wifi System | 1 Years | 1 Years |
| Music System | 1 Years | 1 Years |
| Aroma System | 1 Years | 1 Years |
| Descaling System | 1 Years | 1 Years |
| LED Light System | 1 Years | 1 Years |
| Exhaust Fan | 1 Years | 1 Years |
| Salt Generator | 1 Years | 1 Years |