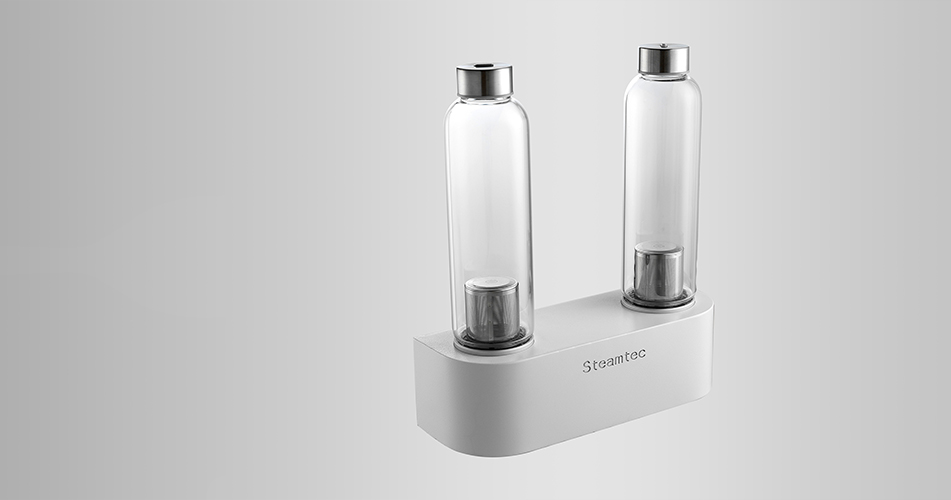 Aromatic Steambath Enhanced by AIO Steam Generator Controller
The TOLO AIO Aroma system can be effortlessly managed and personalized through the AIO controller, consolidating all its functions into one convenient interface and eliminating the need for additional controllers, thereby streamlining installation and maximizing efficiency.
Enhance Your Steambath Experience with the Delights of Aromatherapy
By undergoing steam therapy, individuals can swiftly assimilate aromatic oils, commonly known as essential oils derived from plants, into their bloodstream and lymphatic system. This infusion of oils expedites metabolic processes, fosters the regeneration of living cells, fortifies the body's immune response, and subsequently regulates the nervous, circulatory, endocrine, muscular, digestive, and excretory systems. Frequently employed methods such as aromatic oil baths and massages, accompanied by mellifluous melodies, allow the inhalation of exquisite floral fragrances that permeate the senses, instilling an enchanting and romantically refined disposition.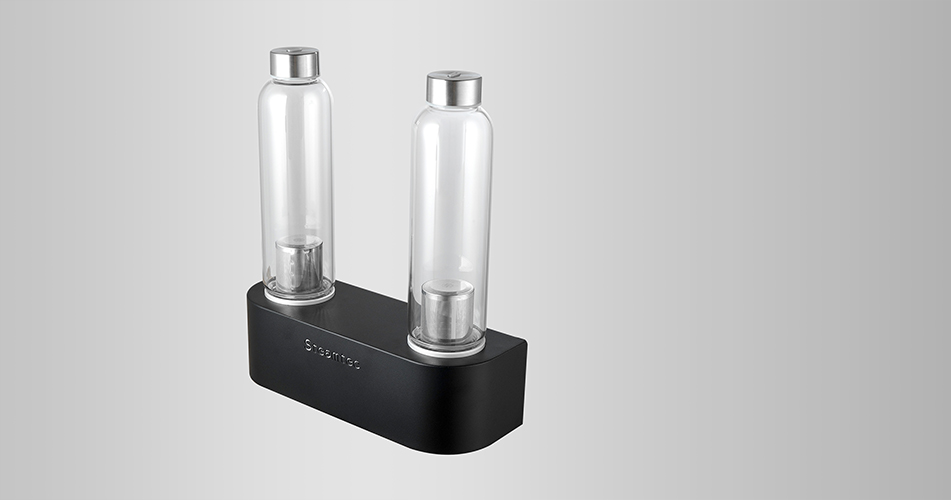 Throughout the process of photosynthesis, all plants engage in the remarkable production of aromatic compounds that are stored in sacs and dispersed across their petals, leaves, or trunks. Through meticulous extraction, these sacs are transformed into what we refer to as "plant essential oils," comprising a complex composition of over 250 distinct molecules. Orchestrated by nature, these molecules coexist in harmonious proportions, conferring each plant with its unique characteristics, and thus bestowing upon essential oils an unparalleled impact on the human body.
Aromatherapy, derived from the extraction of essential oils found in plant flowers and trees, encompasses a myriad of applications such as facial and body care, diffusing in lamps, indulging in aromatic baths, and employing hot and cold compresses. By harnessing the power of essential oils, aromatherapy facilitates the enhancement of bodily vitality, accelerates the process of recovery and physical rehabilitation, regulates emotional well-being, alleviates stress, and promotes restful sleep.
The relentless demands of work and the frenetic pace of modern life often leave individuals in a state of unrest. However, the ethereal fragrances that permeate the air have the power to create an atmosphere of serene relaxation, joy, and romance. As these delicate scents drift into our nostrils, they stimulate the olfactory nerve and forge an intimate connection with the brain, thereby influencing our psychological state. In this profound interaction, fatigue dissipates, stress melts away, and a harmonious and pleasant mood takes hold. It is through these transformative qualities that aromatherapy earns its well-deserved admiration.
Upon scrutiny by health experts specializing in Traditional Chinese Medicine (TCM), the therapeutic benefits of aroma decompression therapy become apparent. Utilizing essential oils with proven decompressive properties, this holistic practice aids in restoring the delicate balance between body and mind, reducing stress, and alleviating the burden of suboptimal well-being. Our sense of smell, intricately intertwined with the central nervous system in the brain, holds the key to our emotions and memories. Aromatherapy acts as a conduit for relaxation, directing this sensory experience through the central nervous system to foster a profound transition from one state of imbalance to another. In this transformative journey, aromatic essential oils impart tangible physical sensations, including decompression, warmth, coolness, soothing comfort, and refreshing rejuvenation, ultimately facilitating a profound relaxation of the mind.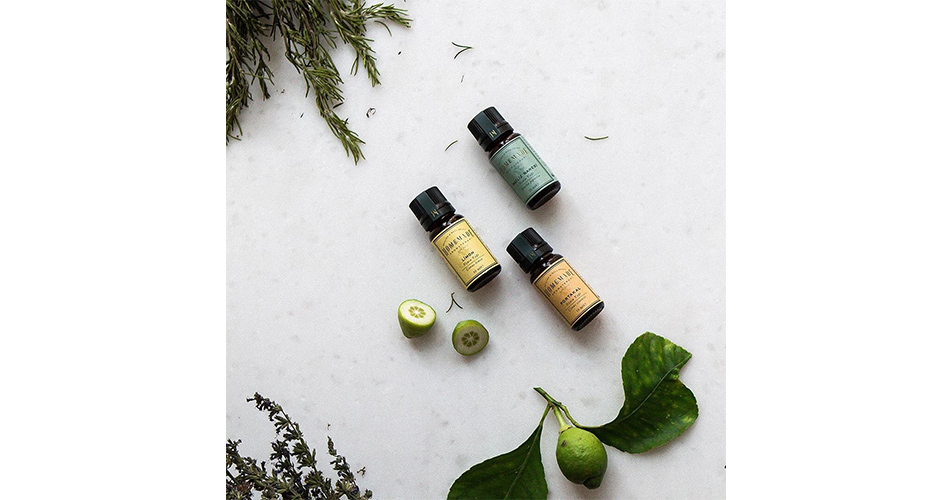 Details
* Wifi control device: iPhone /iPad / iTouch App control, search "Steamtec Sauna"
*Auto aroma pump: It has temperature switch on the steam pipe, when the temperature higher than 85℃, aroma oil will be pumped into steam pipe automatically then steam will bring fragrance to everywhere of the steam room, two bottles for two smells, and perfect to use in the spa, club center.
Standard Functions
| | |
| --- | --- |
| Choose A smell or B smell? | yes, could be on the AIO controller or 'Steamtec Sauna' APP |
| Time setting | working 5 sec, standby 5 min |
| Flow control | yes |
Main Materials
| | |
| --- | --- |
| Housing | SS#201 |
| Water tank | SS#304 |
| Heating element | SS#316 with UL certified, can greatly reduce water scale |
What does whole set have
| | |
| --- | --- |
| | Steam generator |
| | Control display ,waterproof touch screen (can install both inside & outside of steam room) |
| | Central box |
| | 3/4″ Full-bore straight auto drain valve (will not have water scale block problem) |
| | Control cable , length 5 m (central box -> control display) |
| | Probe cable, length 5 m (central box -> sensor end position) |
| | Central cable (steam generator -> central box) |
| | Stainless steel#304 steam nozzle with aroma oil pocket |
| | Safety valve, copper |
| | English user guide |
Optional Functions
Optional Functions & Equipments: Anytime to add any of below accessories is workable
Wifi control device
iPhone /iPad / iTouch App control (Wifi range), search "Steamtec Sauna"
Music system
Bluetooth speaker,1 pair with amplifier
Coloured lights
Light therapy (standard 6pcs/set, max. 20pcs available)
Auto aroma pump
*Aroma usage are adjustable
*Two pumps for two smells
*Perfect for spa,club center,etc commercial use
Auto descaling pump
*Solution come automatically and soak
*Deeply clean water tank and heating elements
Exhaust fan
Dry and ventilate steam room
Commercial mode-fast steam
*Water kept at 85℃
*Steam come in 30 seconds after press button
*30 mins a cycle
Salt spray generator
Salt spray therapy
Spec
Model
Power(KW)
Heating Elements
Voltage/Current(V/A)
Power Wire
Breaker
Room Volume
Dimension
(N*KW)
(N*mm²)
(A)
(m³)
(L*W*H)(mm)
TOLO-30
3
2*1.5
220-240/13.6
3*2.5
16
2~3
425*160*315
TOLO-40
4
2*2.0
220-240/18.2
3*2.5
25
3~5
TOLO-45
4.5
3*1.5
220-240/20.5
3*2.5
25
3.5~5.5
380-415/6.8
5*1.5
16
TOLO-50
5
2*1.5+1*2.0
220-240/22.7
3*4.0
32
4~6
380-415/9.1
5*1.5
16
TOLO-60
6
3*2.0
220-240/27.3
3*4.0
40
5~7
380-415/9.1
5*1.5
16
TOLO-70
7
2*2.5+1*2.0
220-240/31.8
3*6.0
40
5.5~8
475*185*450
380-415/11.4
5*2.5
16
TOLO-80
8
2*2.5+1*3.0
220-240/36.4
3*6.0
60
6.5~9
380-415/13.6
5*2.5
16
TOLO-90
9
6*1.5
380-415/13.6
5*2.5
16
8~11
TOLO-105
10.5
3*1.5+3*2.0
380-415/15.9
5*2.5
25
9~12
TOLO-120
12
6*2.0
380-415/18.2
5*2.5
25
11~14
TOLO-150
15
6*1.5+3*2.0
380-415/22.7
5*2.5
32
13~18
510*185*460
TOLO-180
18
9*2.0
380-415/27.3
5*4.0
40
16~22
TOLO-225
22.5
9*2.5
380-415/34.1
5*6.0
60
19~26
TOLO-240
24
6*2.5+3*3.0
380-415/36.4
5*6.0
60
22~30
Warranty
| | | |
| --- | --- | --- |
| Product:TOLO-AIO | Under Work With Descaling Pump | Without Maintenance |
| Controller | 2 Years | 2 Years |
| Heating Element | 2 Years | 1 Years |
| Steam Generator Boby | 5 Years | 1 Years |
| Water Level Sensor | 2 Years | 1 Years |
| Temperature Sensor | 2 Years | 1 Years |
| Control Box | 1 Years | 1 Years |
| Drain Valve | 1 Years | 1 Years |
| Fast Steam Controller | 2 Years | 2 Years |
| Wifi System | 1 Years | 1 Years |
| Music System | 1 Years | 1 Years |
| Aroma System | 1 Years | 1 Years |
| Descaling System | 1 Years | 1 Years |
| LED Light System | 1 Years | 1 Years |
| Exhaust Fan | 1 Years | 1 Years |
| Salt Generator | 1 Years | 1 Years |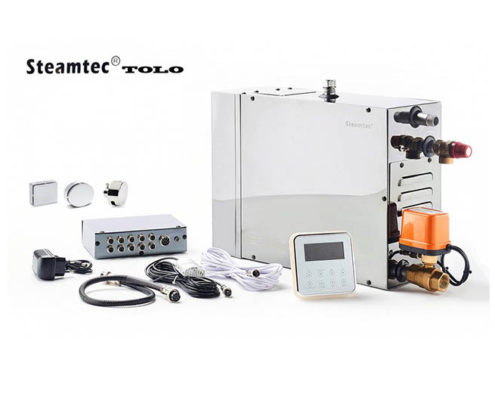 https://www.tolosauna.com/wp-content/uploads/2018/03/AO-Steam-Generator-1.jpg
529
705
Tracy
https://www.tolosauna.com/wp-content/uploads/2017/12/logo.png
Tracy
2020-01-16 07:43:23
2023-05-31 10:28:02
AIO Steam Generator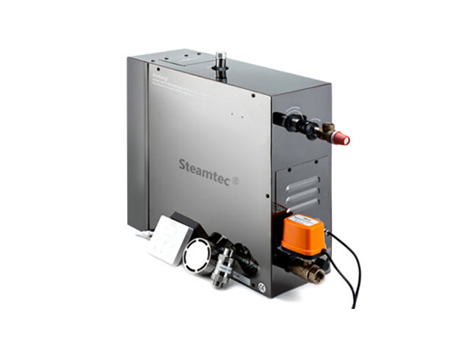 https://www.tolosauna.com/wp-content/uploads/2019/10/key-steam-generator-main-picture-458x344.jpg
344
458
Tracy
https://www.tolosauna.com/wp-content/uploads/2017/12/logo.png
Tracy
2019-11-01 08:25:17
2023-06-01 01:32:18
KEY Steam Generator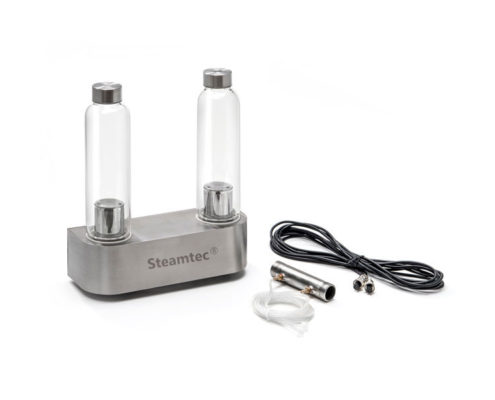 https://www.tolosauna.com/wp-content/uploads/2018/03/aio-aromatherpy-1-e1543835809221.jpg
344
458
Tracy
https://www.tolosauna.com/wp-content/uploads/2017/12/logo.png
Tracy
2019-10-30 11:35:06
2023-06-01 02:18:21
TOLO Steambath Aroma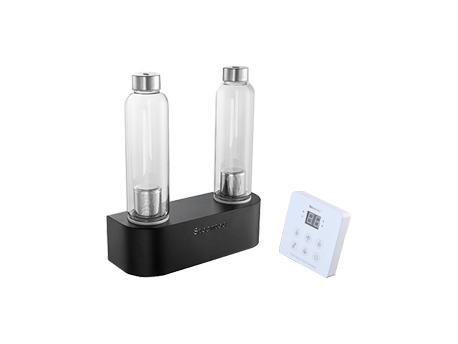 https://www.tolosauna.com/wp-content/uploads/2019/11/TOLO-Aroma-Standalone-black-458x344-1.jpg
344
458
Tracy
https://www.tolosauna.com/wp-content/uploads/2017/12/logo.png
Tracy
2018-11-02 06:34:53
2023-06-01 07:31:57
Experience the Enchanting Aromatherapy with TOLO, Seamlessly Compatible with All Steam Generator Brands