Unique Design, Light As A Feather, Once You Touch It, Not Willing To Let It Go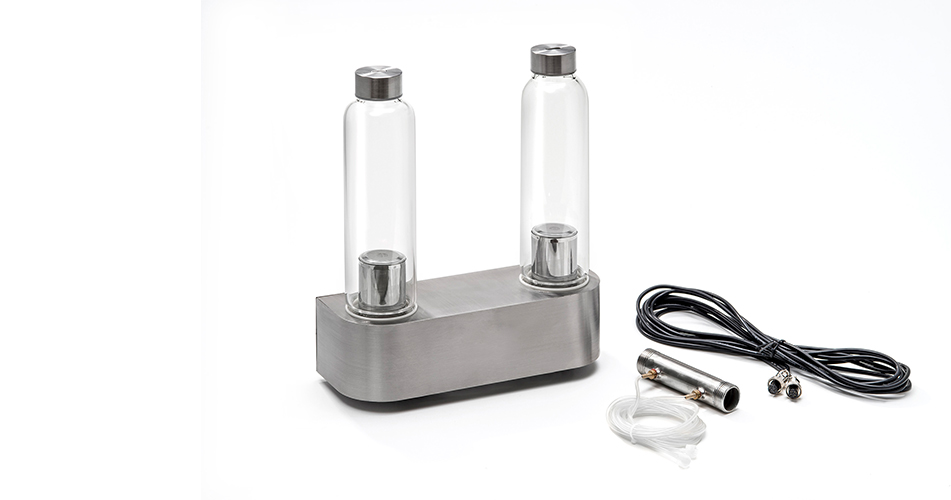 Two Kinds of Aroma for Your Choice
TOLO Standalone Aroma has 2 kinds of choice for your steam bath.
Why We Recommend You Have An Aromatherapy During The Steambath
By steaming, people can quickly integrate aromatic oils (also known as plant essential oils) into human blood and lymph, which can accelerate metabolism in the body, promote the regeneration of living cells, enhance the body's immunity, and then regulate the nervous system, circulatory system, endocrine system, Muscle tissue, digestive system and excretory system. Commonly used aromatherapy oil bath, massage, coupled with soft music, sniffing fresh and sweet floral fragrance in the nose, into the bone marrow, dark fragrance floating, so that you have a charming and romantic temperament.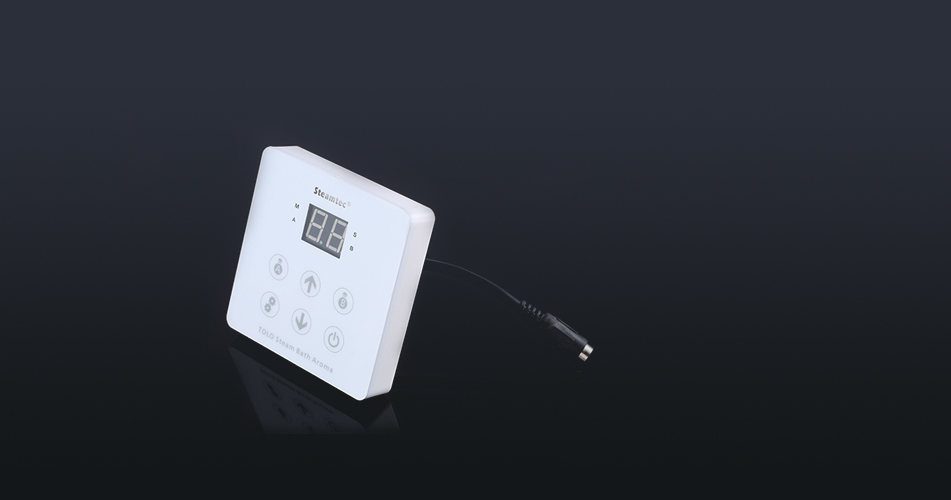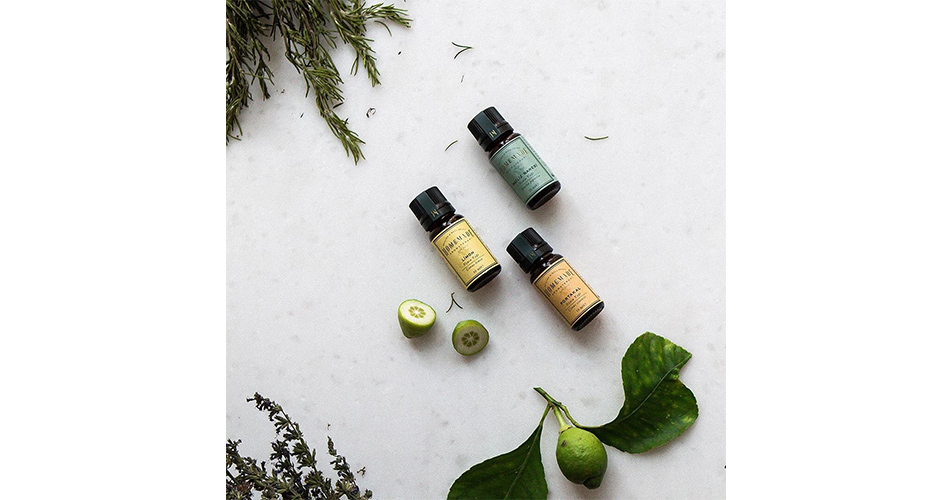 All plants undergo photosynthesis, and their cells secrete aromatic molecules that aggregate into sachets and spread over petals, leaves or trunks. After extracting and extracting the sachet, it becomes what we call "plant essential oil". Essential oils can be made up of more than 250 different molecules. Under the arrangement of nature, these molecules coexist in perfect proportions, making each plant have its own particularity, and therefore the essential effect of essential oils on the human body is unparalleled.
Aromatherapy is an essential oil extracted from plant flower trees. It can be used to achieve beauty and beautify the body through facial and body care, smoked lamps, baths and hot and cold compresses. It enhances body energy resistance and accelerates recovery and physiotherapy. It can control emotions, relieve stress and help sleep.
Busy work, a tense pace of life, makes people restless. The scent of scent fills the air, creating a relaxed, cheerful and romantic atmosphere. This breath stimulates the olfactory nerve and is transmitted directly to the brain, thereby mediating the person's psychological state, eliminating fatigue, relieving stress, and making the mood comfortable and pleasant. Therefore, aromatherapy is highly appreciated.
Analysis of TCM health experts: Aroma decompression therapy is an essential oil with decompression effect, which helps to restore the balance of body and mind, reduce stress, and eliminate the sub-health state of natural therapy. Our sense of smell is directly connected to the central nervous system of the brain, the part that controls emotions and memory. Aromatherapy is a feeling of relaxation through the central nervous system, which improves the mood, psychology and physiology from one abnormal state to another. . Aromatic essential oils can give us physical feelings, such as: decompression, warmth, coolness, soothing, refreshing, etc., and can directly help our mind to relax.
Details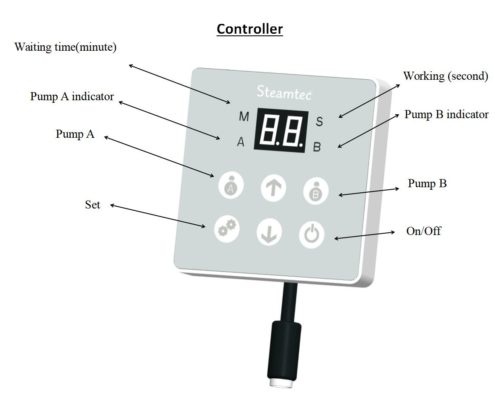 Standard Functions
2 kinds of aroma oil for your choice
could control the liquid flow quantity
automatic identification function, saving oil
patented design
Main Materials
| | |
| --- | --- |
| Base body : | Stainless steel |
| Bottle : | Glass |
| Hose : | Silicone |
What does whole set have
Set contains:
Base body × 1
Aroma bottle × 2
3m Silicone hose × 2
3m Control cable × 1
3/4" Injection pipe× 1
12v power adapter x1
Controller x1
Temperature sensor switch x1
Optional Functions
Can be controlled by AIO steam generator controller, no need to install 2 controller at the wall.
Spec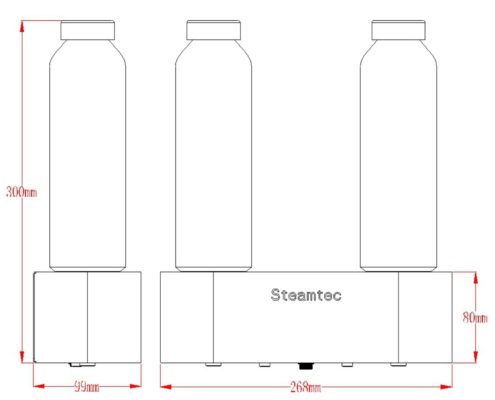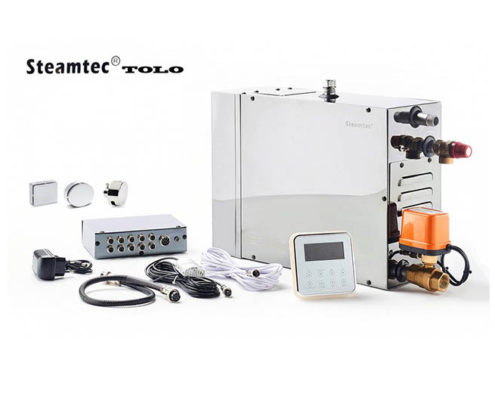 https://www.tolosauna.com/wp-content/uploads/2018/03/AO-Steam-Generator-1.jpg
529
705
Tracy
https://www.tolosauna.com/wp-content/uploads/2017/12/logo.png
Tracy
2020-01-16 07:43:23
2021-10-22 11:21:07
AIO Steam Generator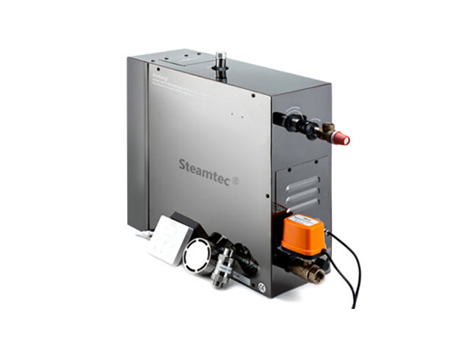 https://www.tolosauna.com/wp-content/uploads/2019/10/key-steam-generator-main-picture-458x344.jpg
344
458
Tracy
https://www.tolosauna.com/wp-content/uploads/2017/12/logo.png
Tracy
2019-11-01 08:25:17
2019-11-05 08:01:12
KEY Steam Generator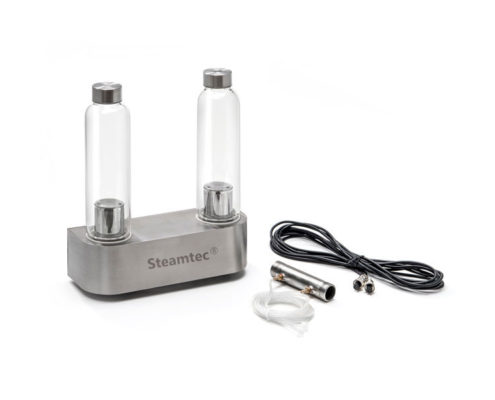 https://www.tolosauna.com/wp-content/uploads/2018/03/aio-aromatherpy-1-e1543835809221.jpg
344
458
Tracy
https://www.tolosauna.com/wp-content/uploads/2017/12/logo.png
Tracy
2019-10-30 11:35:06
2019-12-16 03:22:21
TOLO Steambath Aroma