Giving a stylish and classy touch to home is the wish of almost everyone. People opt for unique, new, and innovative home additions. The same is true of a bathroom, where people focus on this part of the home. Many people consider spending a considerable portion of their income installing a towel warmer in their bathroom. Not only does it gives a luxurious look to the bathroom, but it also offers many benefits other than that. This is the reason people end up investing in that.
If you have been searching about towel warmers on different sites, your search is over now. You have just landed on the right spot. Here, we are going to elaborate on every aspect of towel warmers. So, this piece of writing can be of great help to you. It would be best to read it all if you want to explore more about it.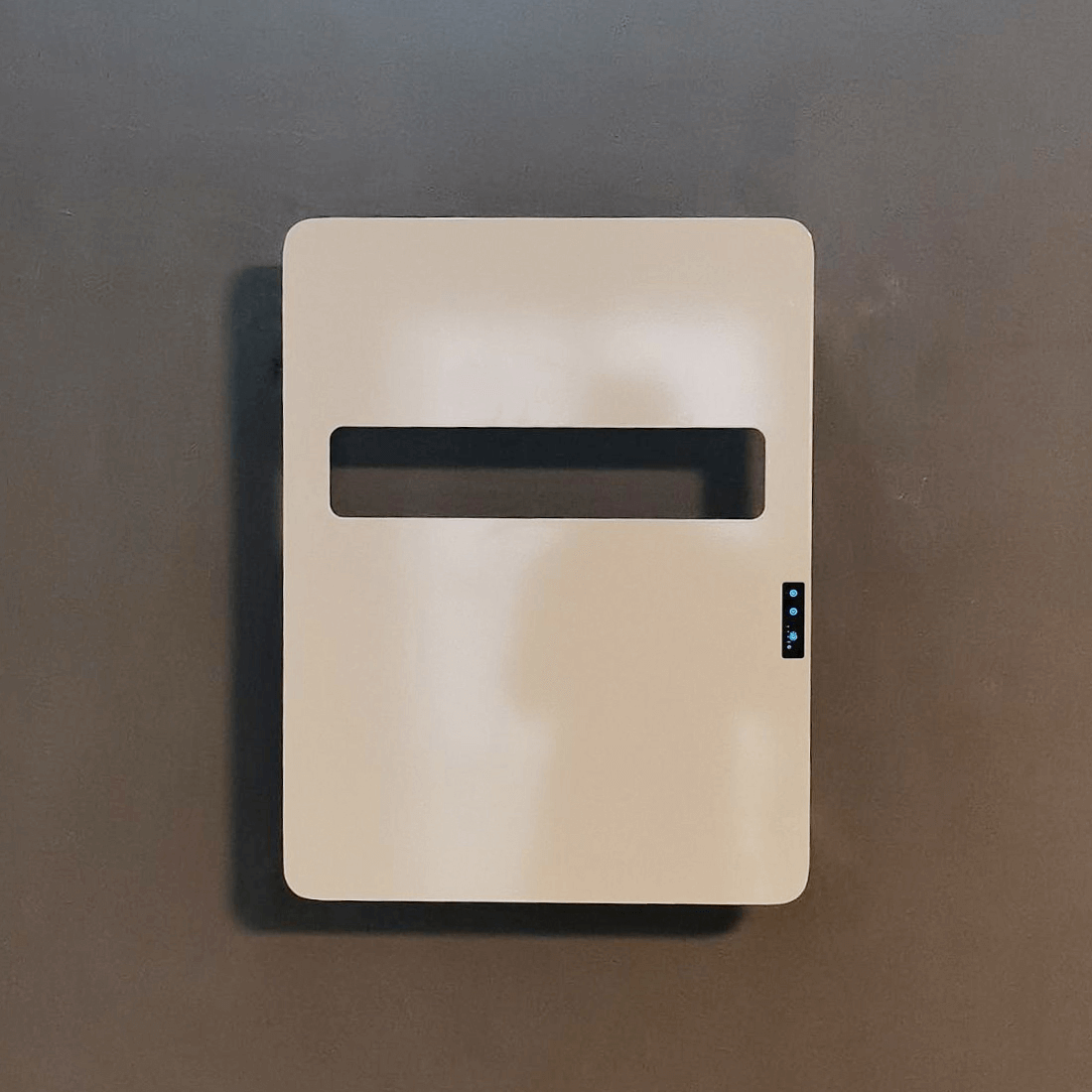 Yes!
A towel warmer can be used as a multi-purpose gadget that is more than only capable of keeping an average-sized bathroom toasty and friendly. Besides, they also offer you a fluffy heated towel after your bath or shower. Various factors contribute to the popularity of electric towel warmers. Some of the most important ones are:
Practicality: Buying an electric towel warmer would be a wise investment because it performs two jobs
Minimalist Design: They do not alter the aesthetic of the bathroom and can easily fit into a contemporary or small bathroom.
More Floor Space: An electric towel warmer is mounted on the wall, saving a lot of space and, in return, avoids cluttering or clouding.
Types of heated towel rails
If we talk about electrically heated towel rails, they come with various options. So, choosing the right one is a personal decision. That is why people end up choosing the right ones as on their choice, interest, budget, and personal preferences. The most important types of heated towel rails are:
Non-thermostatic(or single heat): It is a rail that can operate at a single temperature.
Thermostatic(variable heat): A towel rail permits users to fluctuate temperature readings.
Besides all that, some electrically heated towel rails come with a timer. Users can set the timer as per their requirements and get the temperature of their choice.
Types of Towel Warmer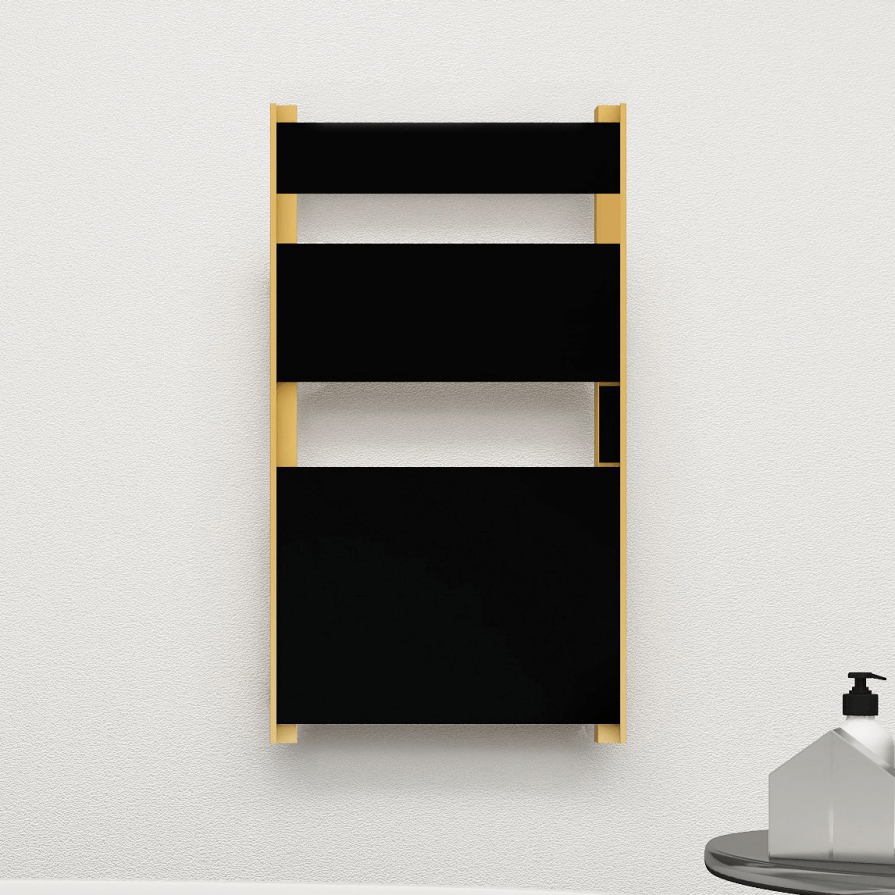 There are different types of electric towel warmers in the market from which people can choose one according to their choice, budget, and personal preferences. Actually, there are three main types of towel warmers. Generally, all-electric towel warmers will have stainless steel, steel, or aluminum finish. But, it is also possible to find the ones with copper, brass, or chrome. The three types of electric towel warmers are:
Wall Mounted Towel Warmers: As the name indicates, these are the type of towel warmers that are mounted on walls and kept out of the way. They can be connected to mains and plugged into a socket. Although the former is the most popular option, people usually choose to go with it.
Hydronic Towel Warmers: It is the most eco-friendly option that uses radiant heat to heat the towel or bathroom. Also, it is more efficient because it heats objects in a direct manner instead of pushing heat into the air. But, the rest of the towel warmers are a bit more expensive. Yet they are an excellent bathroom heat source.
Freestanding Towel Warmers: This type of towel warmers take up a large space area and is constantly plugged into the mains through a socket. But, the thing that makes them unique then others is their portability. Yes, you can change their place whenever you want because they are not fixed in a single position. So, they can also be used to warm clothing items elsewhere in the house.
How much do towel warmers cost?
The cost of a towel warmer depends upon its size, style, configuration, and type. So, it is totally up to the user to get the wanted electric towel heater as per choice or personal preferences. The average cost of an electric towel warmer is about 605 United States Dollars when it is professionally installed. If we talk about the price of affordable plug-in electric towel warmers, it is about $ 60. On the other hand, the starting price of hardwired electric towel warmers is around $ 200 but can be as high as $ 3000 in the case of some hydronic towel warmers.
Are there different configurations of towel warmers?
Like many other attributes, towel warmers come with a variable configuration. Interestingly, they are available in three mounting styles in the market. They include:
Freestanding: Classic shelf-style towel warmers
Wall-hung: The best option for space-constrained baths
Floor-mounted: Braced to the wall on top
All of them come with plug-in or hardwired electric versions. We all know they are connected to plumbing, so they must be mounted on the floor or hung on the walls. Depending upon the size of the family, a massive range of sizes and styles is available to better cater to the requirements of a family.
Are there other bathroom heating options?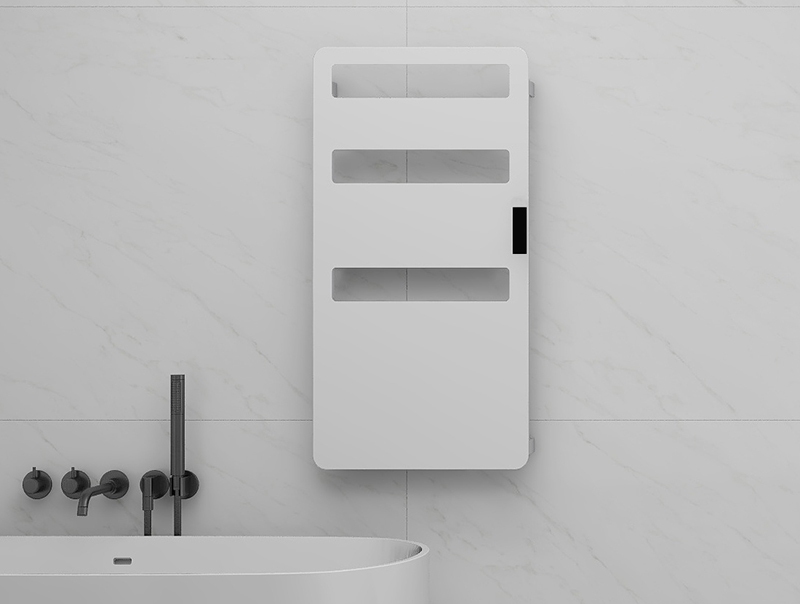 Although an electric towel warmer is a good option for heating the bathroom effortlessly, it would be best to consider some additional options for the desired outcomes if you have a large bathroom. This is so because a towel warmer can better cater to only small-sized bathrooms. Hold on, and there are plenty of best bathroom heating options.
Skirting Board Heaters: This is a relatively cheaper option yet still highly effective. These heaters are installed where the skirting is and are generally infrared for a more eco-friendly result than others. They can take a little while to warm up but certainly, get the job done nicely.
Underfloor Heating: It can be a bit expensive to get this done, but this kind of bathroom heater makes all the difference to the temperature of the bathroom. It can save you money on your energy bill. It is comfortable and luxurious to give you a relaxing bathing experience.
Overhead Heaters: This bathroom heater is among the most popular choices for people with smaller shower rooms. To add more, the only cost you need to worry about is the cost of They are good at heating small spaces and are not much expensive to run.
How do towel warmers work?
There are two basic kinds: electric and hydronic. Both heat the towel rail from the inside out and have low energy consumption. As an additional feature, many are equipped with auto shut-off timers as well as thermostats.
Electric towel warmers: They are self-contained units operating independently from the heating system. They have low-watt, electric-powered elements within the towel rail. Some make use of a "dry" element heating wire installed in tubes of the towel bars. At the same time, others make use of a "wet" element to heat water or oil inside the towel rail. Both can be operated with an on/off switch or a timer.
Hydronic towel warmers: They are connected to radiant-heating systems or hot-water plumbing. Like a radiator, the hot water flows through the towel bars; it provides even and consistent warmth.
Importance of heated towel rails?
While towel warmers give you toasty towels, one of their main benefits is keeping your towels dry. To add more, they make them useful for cold weather and humid climates. They can also keep your bathroom hygienic as the dry towels minimize the chance of a moist and damp breeding site for mold and germs. Additionally, they help save water and electricity. The towels are dried directly on the rail and do not need to be washed as often to save costs from an energy-guzzling tumble dryer.
Are our towel warmers challenging to install?
The difficulty of installing towel warmers totally depends on the heating source and mounting style. Some can be plugged in like a toaster, while others may require professional installation and connection to plumbing or electrical systems. Electric towel warmers are available as either plug-in or hardwired units. On the other hand, Hydronic towel warmers are the best option during a remodel.
Why is there a need for the towel warmer?
A towel warmer has a variety of benefits. They are used for heating towels or bathrobes. So that you have a warm towel or bathrobe when drying off after having a shower or leaving the beach, pool, or spa. After using a towel, it will dry it out. In this way, it reduces laundry loads as well as water consumption. This is so because the towels will not require to be washed as often. In short, they make a massive difference in the luxury and functionality of a bathroom.
The final report
To sum up, electric towel warmers are the best option to heat a bathroom and towel. They come with various types to be chosen as per requirements, choice, interest, space, and other personal preferences.
To learn more about Tolosauna towel warmer, please click here!
https://www.tolosauna.com/wp-content/uploads/2022/04/electric-towel-warmer-TOLO-TR03.png
1100
1100
Tracy
https://www.tolosauna.com/wp-content/uploads/2017/12/logo.png
Tracy
2022-06-17 16:00:15
2022-06-21 02:47:58
An Entire Guide to Towel Warmer - Type, Cost, and Installation