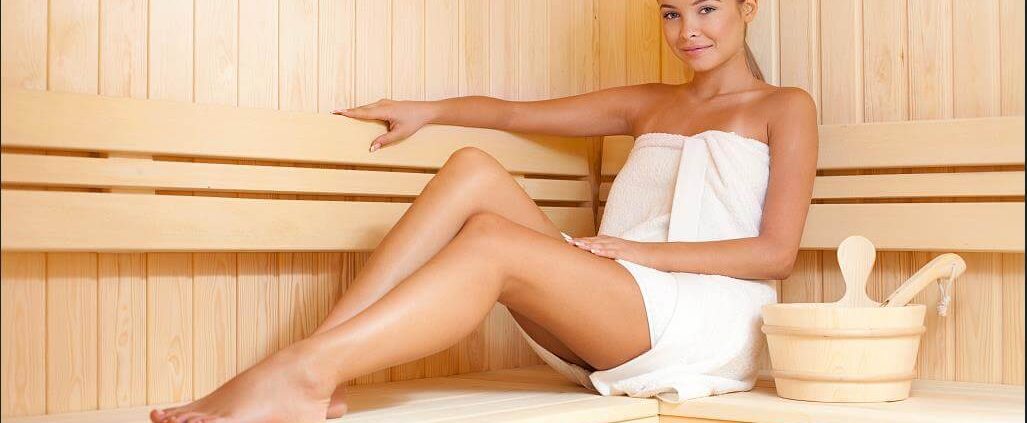 Many people are aware of the importance and benefits of a steam shower. That is why they tend to invest a considerable amount of their income in installing a steam shower in their home. Not only does it increases the luxury of a house, but also it increases its real estate value of it. This thing makes people install a steam shower in their home so they can enjoy the experience of having a steam bath without the hustle of visiting a spa center with complete privacy.
If you have been searching for various aspects about the installation of a steam shower, you must visit a bundle of sites to get every information. But, we are here to make the entire process easy and convenient for you. In this piece of writing, we will cover every possible thing about the installation of a steam shower room. What else are you waiting for? Just continue reading it all to explore more about it!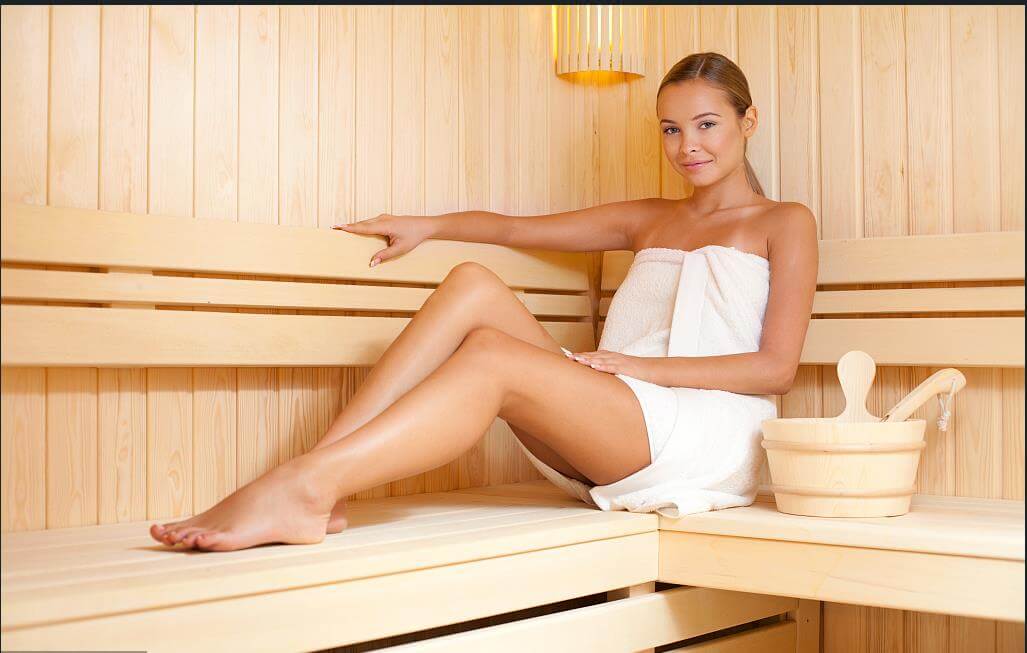 15 pro tips to consider while installing a steam shower at home
Renovations are one of the very exciting projects a homeowner can carry on. The same is in the case of bathroom renovations. From the first day of renovation to the end of the project, everyone spends ample time daily in this multifunctional space. The sole purpose is to make it a high-value and high-impact remodel to enjoy for many years to come. As a bathroom is equipped with various kinds of therapies like Aromatherapy, Chromatherapy, and Steam shower, it acts as a center of recovery for the health-and-wellness-oriented homeowner.
Besides the fact that updating a bathroom is an exciting task, it is also a project of much planning, a lot of research, and details to focus on. That is why people always search for the basics to keep in mind before installing a home steam shower.
To ensure that everything comes at once as planned, one must consider the following 15 tips while planning a personal spa. Trust in us, and they will enhance your experience installing an in-home steam shower room.
A maximum ceiling height of no more than eight feet
Decide the location where you will install the steam generator
Position your steam shower control near the seating
Install thin slip prevention for the steam shower floor
Pay focus on the steam room installation needs for materials
Fold-up seats can maximize steam shower space
Use Ul listed steam generators only for a better experience
Make use of vapor-sealed lighting fixtures that are steam rated
Always consider using a double-pane window in the steam shower
An insulated and enclosed shower space is always required
Built-in and sloped seating for bather comfort
Locate the steam head at the right height and place
Understand the required steam shower plumbing connections
Must hire an electrician for the power work for the steam generator
Never install venting, heating, or air conditioning devices in the steam room
The most common mistakes to consider when installing a steam shower
The installation of a home steam shower is a process involving a series of steps. That is why it requires the contribution of several home professionals like electricians and plumbers. This process is straightforward and stress-free when done in a proper manner. Despite that, it is still possible to make mistakes in steam shower installation. Such mistakes may require some additional work to address or may require some extra steps for maintenance.
So, in order to help people about addressing such main mistakes and maintain them correctly, we have decided to come up with this detailed guide. Here, we are going to elaborate on them all step by step. Having read this piece of writing, you will be able to avoid such blunders that decrease the worth and luxury of your home spa. This will help you save your time and money, as well as your interest in installing a steam shower. They include:
Not being able to recognize the correct shower materials affecting the generator size
The selection of homeowners totally depends upon personal preferences. But, it is also very important to take specific properties into account and address them via making a selection of a right-sized generator. The more porous material, such as marble, glass block, granite, shale, or concrete, the more readily it dissipates heat. If the homeowner selects the natural beauty of marble or stones for their steam shower, a steam generator with more power is necessary to compensate for the swift heat loss.
On that, choosing a non-porous material like porcelain, ceramic, or acrylic will retain heat in the steam shower, and a smaller generator will be adequate for that. Hence, it is proved that an appropriate selection of materials is of tremendous worthwhile renovating a bathroom.
Failing to choose the right accessories and additional therapies during the installation process
There are a number of accessories for a steam shower that enhance the overall experience of a steam shower room. Among them, the most important ones are recessed lighting, wall-mounted seats, electric towel heaters, etc. Among the therapies, MusicTherapy, ChromaTherapy, and AromaTherapy are widely chosen by homeowners who are fans of luxurious touch in their bathrooms or steam shower rooms.
Add more, many of the homeowners skip such features because of financial concerns. But later, they wish they had not. This is so because installing such additional accessories and therapies later is very complicated and costly as well as a disruptive task to do.
Avoiding selecting a control package for a steam generator
A control package is an essential thing to operate the generator, besides just a "nice-to-have" function. They range in complexity and price, from simple to personalized, but the steam generator would not run without it. Some people have been known to say that they just want to turn it on and off without completely understanding what features such controls offer and how they are beneficial to them.
Not purchasing a right-sized generator for a steam shower
In order to purchase the appropriate generator recommended for space, it becomes essential to measure the material type and enclosure. Selecting a generator that is too small means it is not powerful enough to meet the requirements. In the same manner, opting for a generator that is too large means it will waste power. In this manner, both of them are not the appropriate type of generators. To get rid of the problems like that, it is highly encouraged to consult some professional to take an idea of the exact size of the steam generator and a proper location to install it.
Ignoring plumbing and electrical requirements for home
Most often, homeowners have no clue about many electrical differences, such as 120, 208, and 240 volts. In this way, using the wrong electrical outlet can be hazardous in many aspects and not being up to code can cause issues when your bathroom is inspected.
This same is equally true for plumbing requirements. It is not so because just for code reasons, but so you do not have issues later like "sluggish" pipes that can release noxious gases into the home.
Failing to store the steam generator in an appropriate location
A steam generator can be installed at any place within 60 feet of your steam shower. It can be installed in a basement, heated attic, vanity, closet, or similar spot. We recommend leaving about 12 inches of extra space on the top and also the sides for servicing and to make sure adequate ventilation. Try not to install a steam generator inside the actual shower enclosure and an unheated location where the piping of the water supply can freeze.
It is much essential to store the steam generator in a location where it can be accessed quickly, and parts can be removed to facilitate maintenance. It is very important that plumbing connections to the generator can be turned off if needed.
Not beginning with a budget for upgrading bathroom installation costs, materials, and accessories
Before going for a final renovation or upgrade, having a clear idea of the costs can save the homeowner resentment and aggravate the project proceeds. Creating a transparent budget with an appropriate leeway to save both homeowner and contractor will prevent disagreements over the course of updating. Now, as you are well aware of the most common mistakes one can commit while installing a steam shower, it will be easier to avoid them.
Choosing an installer, contractor, or plumber who is not yet licensed and unfamiliar with the installation process
Because a plumber, installer, or contractor with 30 years in the industry does not mean they know the process of installing a steam shower unit. Since the installation of a steam shower includes electricity and water, experts suggest the professional installation by a skilled and licensed contractor, electrician, or/or plumber who knows how to deal with the steam. Only the authorized and qualified dealers can suggest the right contractors and answer any queries your contractor or builder might be having about how the steam installation works.
Improper sealing of floors, walls, and ceiling of the home steam shower
No one wishes steam seeping into the remaining portion of the bathroom and lingering there. It may also cause condensation on the floors and walls. This thing can cause some kind of accident because of mold and slipping that may cause severe health issues. No vents are required in a properly structured steam shower because they can quickly drain the steam. Ceilings and walls must be constructed of non-porous material, water-resistant and non-corrosive surfaces like man-made stone or natural stone, tile and molded acrylic.
If you are planning to build a steam shower room that is not also a shower, a drain is needed. The windows of a steam room must be double-paned and equipped with appropriate tempered safety glass. If you are searching for the detailed information on sealing tile in a steam room or shower, the Tile Council of North America is an excellent source for that purpose.
Consider the size of a steam shower and then install accessories in it
While planning about the renovation or initial installation of a bathroom, an in-home spa or a steam shower room, one must consider the suitable space and its usage. Spending a lot of amount on this procedure and ending up with a mess won't pay out. It would be the best to consider the right size of the steam shower and also the proper selection of accessories to style it. If an in-home spa is spacious, then you can add an appropriate arrangement of sitting there in order to be seated while having a steam shower session in a steam shower room. Otherwise, a folding chair would be the right choice.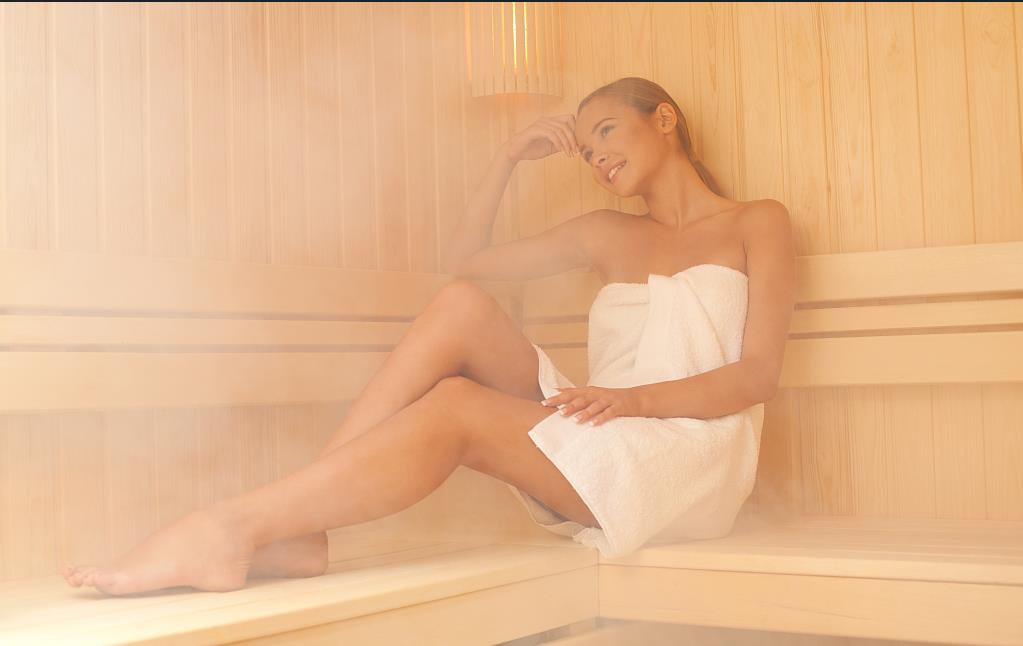 How much does a steam room or steam shower cost?
To begin with, steam showers may exist in two different types. They are:
Custom steam shower
Prefabricated steam shower
Custom steam showers: This kind of steam shower is built as per your choice, budget, interest and personal preferences. This type of steam shower is considered to be challenging to install. They also need more money to install as compared to the other kind of steam showers. Those who wish to have the in-home steam showers the way they want mostly go for this option as it best suits them.
An average estimate of costs of Custom steam showers
Installation costs: $1,000 – $6,000
Materials: $2,500 – $6,500
Steam generator: $400 – $2,000
Total: $4,000 – $15,000
Prefabricated steam showers: On the other hand, prefabricated, also called prefab steam showers, are sold as a unit. It can be directly inserted into a previously existing steam shower space. To add more, they are generally thought to be easier to install and need less money as compared to the other type of steam showers. For those who have financial constraints and also want to have a luxurious touch to their steam room, they go for this option to have such a great experience.
An average estimate of costs of a Prefabricated steam shower
Installation costs: $500 – $600
Generator and unit costs: $2,300 – $5,500
Total: $2,800 – $6,200
But these costs fluctuate hugely depending upon the type of materials used, types of additional therapies installed and space of the steam shower room.
Cost of building a steam room
The average cost required to build a steam shower room is about 43 United States Dollars per square foot. But its prices can range from 22 to 65 United States Dollars per square foot for prefabricated models. These costs may be double if you customize your entire steam shower room by adding additional seating or built-in accessories. Such accessories may include an essential oil diffuser or a sound system.
Cost to convert a regular shower to a steam shower
You will have to pay about 1000 USD to 5000 USD for a steam shower that is yet to be assembled, with different units ranging from 2500 USD to 4000 USD. This equals typically almost 70 USD per square foot, as most of the prefabricated steam showers are 3×3×7 feet. You should keep this point in your mind if you decide to opt for an un-assembled steam shower in your already existing shower space: you must have a shower space large enough to provide room for the insertion of a steam shower.
For that matter, you need to include a steam generator only, which will prove to be highly economical. So, you should be expecting its cost to range from 2300 USD to 5500 USD.
Additional factors that enhance the cost of steam shower installation
Besides the central steam shower unit, there are various add-ons and options to take into consideration in the steam shower budget. As mentioned below are the significant factors that play their role in the final cost of your project of installation of an in-home steam shower room.
Controls: Manual turn valves are considered the least expensive to install with a steam shower system. At the same time, those of the wireless and other advanced and smart systems will cost a lot.
Lighting: The cost of installing lighting in a steam shower fluctuates on the basis of what you choose out of various options for selection. Hidden LEDs are the cost-effective selection to make that can go under a bench or on the ceiling, while recessed lights can impart a starry effect and cycle through changing colors.
Flushing: Automatic flushing systems are the best options available in the market for your generator in order to reduce calcium buildup. On the other hand, various manual versions need you to clean the generator after about every 20 steam baths. This cleaning is done by diluting the citric acid with water.
Plumber Labor Costs: Plumbers cost around 100 to 300 United Stated Dollars per hour. They are necessary to ensure that your steam shower is integrated into the plumbing system of your home in a proper manner.
Materials: Porcelain and Ceramic tile walls are considered the most cost-effective materials. The prices of the tiles vary greatly with various higher-ed options that include marble, granite, and slate.
Upgrades: You may also wish to leave extra room in your budget for different promotions. Add-ons like that deluxe seating, sound systems, and aromatherapy oil wells add an ultra-deluxe and luxurious touch.
Electrician Labor Costs: Electricians can charge up to 50 to 100 United States Dollars per hour. You will require the help of an electrician for the installation of the generator and some other mechanical components in a proper way.
Get an ultimate guide to planning your in-home steam shower system
If you are also an enthusiastic homeowner who enjoys planning and upgrading the steam shower room off and on, you can get an ultimate guide for that. It accounts for all the aspects of an in-home steam shower system. So, you can get your one by clicking the link below, and it would be of great help for you indeed.
An insulated and enclosed shower space is always required.
While installing a private steam shower, ensure it will be insulated and enclosed to keep the soothing steam in place. It is constructed of marble tile or non-porous materials and equipped with a water-tight floor and door drain. It is essential to notice that while the shower needs to be water-tight, also it does not need to be air-tight. In fact, some air infiltration around the shower door permits you to see the steam form.
Steam Shower Installation Cost per component
If you require to arrange custom space for inserting steam shower, you should also consider its price. Steam showers come with glass enclosures that cover the shower's upper end to avoid the piling up of excessive humidity in your bathroom space. The cost of glass walls ranges from 600 USD to 2000 USD, and that of the glass shower doors ranges from 500 USD to 1500 USD. Also, the charges of a thicker glass are more, but it is usually a one-time investment as you hardly need to change it later on.
Steam Shower Wall Tile Installation
Steam showers often appear to be a mixture of aesthetics and physical benefits, so you might be willing to include beautiful tiling in your package. For this purpose, the estimated cost ranges from 600 USD to 1400 USD.
Regardless of whether you choose a custom unit or a prefab steam shower, you must arrange a generator for the power supply. For the generator, you need to pay between 500 USD to 2000 USD. Moreover, the steam shower generators commonly come with a capacity of 90 to 450 cubic feet and 4.5 to 12 kW.
Always use double-pane windows in the steam shower
As we have described briefly, you should double-pane the windows within the shower space. It impedes the cold outer air from coming into the steam shower and retains the heat and steam within the walls of your steam shower.
Pay heed to the steam room installation needs for materials
For tile steam showers, go through all the information provided and approved by the national tiles association if you want to install ceramic tile, porcelain, acrylic, or any other non_porous material so that the walls of your steam shower do not rob and absorb the body of your great steam.
The more porous material you use (for instance, concrete, glass block, granite, shale, or marble), the more swiftly it will let the heat out instead of storing it inside.
Decide where to install the steam generator.
A steam generator can be easily installed at any location within 60 feet of your in-home steam shower room. It can be stored in a closet, a heated attic or basement, a vanity, etc. Just notice the fact that it is highly recommended to leave about 12 inches of space at the sides and on the top to serve and make sure the proper ventilation process.
Never install venting,  heating, or air conditioning devices in a steam shower room.
In your regular bathroom, an exhaust fan assists let the stale air out of the home. This very principle stands true for a steam shower bathroom as well. Surprisingly, the regular exhaust fan of an average bathroom will do the job the best way. Inserted outside the enclosure of the steam shower, an exhaust fan safely removes the warm moist air from the room.
Reminder: You should not install any air conditioning, venting, or heating devices inside the steam room ( for instance, heating air vent, etc.).
Consider using vapor-sealed lighting fixtures.
Consider making use only of vapor-sealed lighting fixtures that can provide protection against moisture entry. To add more, they are approved for in-home steam shower systems. On a general basis, the light is protected by a ground fault circuit interrupter (abbreviated as GFCI). This is an automatic kind of system that will shut off the power on detection of moisture in the fixture.
Hire an electrician for the power required for the steam generator
Installation of a steam shower room in the home is an exciting as well as disruptive task to do. It is an electrician as well as plumber-related labor. That is why one must get in touch with a professional electrician in order to carry on the entire process of installing a steam shower system in the home from start to finish. An experienced electrician can only do this job for you in an excellent manner. So, hiring a professional electrician would be the best choice to make.
The installation cost of steam shower walls
The cost of the installation of steam shower tile ranges from 7 USD to 25 USD per square foot, or more precisely, 800 USD to 3000 USD on average. Surface preparation, tile layout, material, and Shower size decide the actual cost. Non-porous tiles such as ceramic and porcelain are considered best for the steam rooms.
They are the heat exchangers that are used to convert feedwater into steam. They work with the heat produced in a nuclear reactor core. This steam produced will drive the turbine later. They are used in nuclear power plants. But there are different types of them according to reactor type. A boiling water reactor doesn't need steam generators as the water boils directly in the reactor core.
Glass Walls and Steam Shower Door
Besides all the other aspects related to a steam shower room in a home, installing a steam shower door and glass walls will also require much attention. That is why one must be very conscious about making a wise decision in this regard as well. Like other features of a steam shower, walls and doors also give a new luxurious and fancy touch to the overall look.
Details on steam shower room plumbing connections
The plumber you are going to hire should use copper or brass pipe only. To add more, he must try lowering the incoming water pressure by 15-25 PSI. Also, the use of threaded unions for more straightforward repairs is essential.
Plan for these connections:
1/2″ drain line
3/8″ water line to the steam generator
1/2″ steam line from the generator to the steam room
Fold-up seats can maximize the steam shower space.
In order to have a much better experience in a steam shower during a steam session, installing a seat is an option most people want to go with. Adding a chair or stool can occupy a considerable distance for steam showers that do not have much space. So, to maximize the steam shower room space, adding a fold-up seat would be the right choice. So, you will have both benefits of having a seat and maximum space in the steam shower.
Subscribe to our blog
Before planning the steam shower installation, people try visiting a platform to collect all the necessary information about related aspects. If you are also a homeowner looking for the best and most in-depth guide on this topic, you must subscribe to our blog. Here, we share all the details about this topic on a regular basis to get in touch with our worthy audience to make the right choice convenient and easy for them.
Electrician labor costs
An average estimate of an electrician per hour is between 50 and 100 United States Dollars per hour. To add more, you may face various other charges besides these rates. These additional charges include travel and other overhead costs—additionally, the cost of required materials that is necessary for the completion of the respective job. Besides, the electrician labor costs vary from area to area. So, you must consult with the electricians in your area to have a clear idea of their cost before analyzing the budget for the installation of a steam shower room in your home. It will help you manage your finance well.
https://www.tolosauna.com/wp-content/uploads/2022/06/the-girl-is-enjoying-steam-shower.jpg
653
1027
Tracy
https://www.tolosauna.com/wp-content/uploads/2017/12/logo.png
Tracy
2022-06-24 20:00:17
2022-06-30 02:45:00
An In-depth Guide To Steam Shower Installation - Covering Every Single Aspect