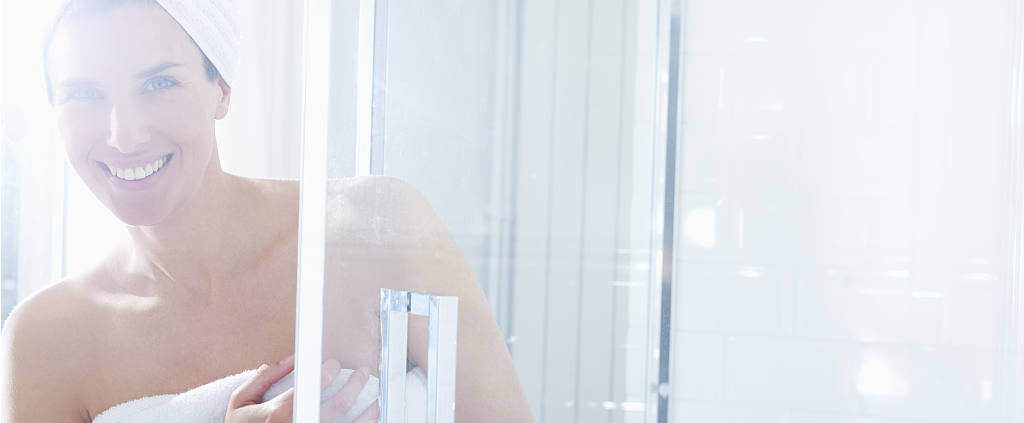 To begin with, it is written nowhere that good things don't come in small packages. The same is the case for steam room shower systems. These days, people are well-aware of the benefits of having a steam shower system to enjoy good health. That is why they invest a considerable portion of their income in buying such stuff. And, yes, thanks to the manufacturing companies that have come up with small packages of the steam shower room as a solution to less bathroom space. Yeah! That's true, and you can easily get a customized setup per your space and personal preferences.
If you have been searching for the same thing, hold on, your search is over now. Here, in this piece of writing, we have come up with a detailed guide about the topic to clarify any doubts you may have. So, it would be best to read it all to get all the information.
Enjoy health benefits with aromatherapy.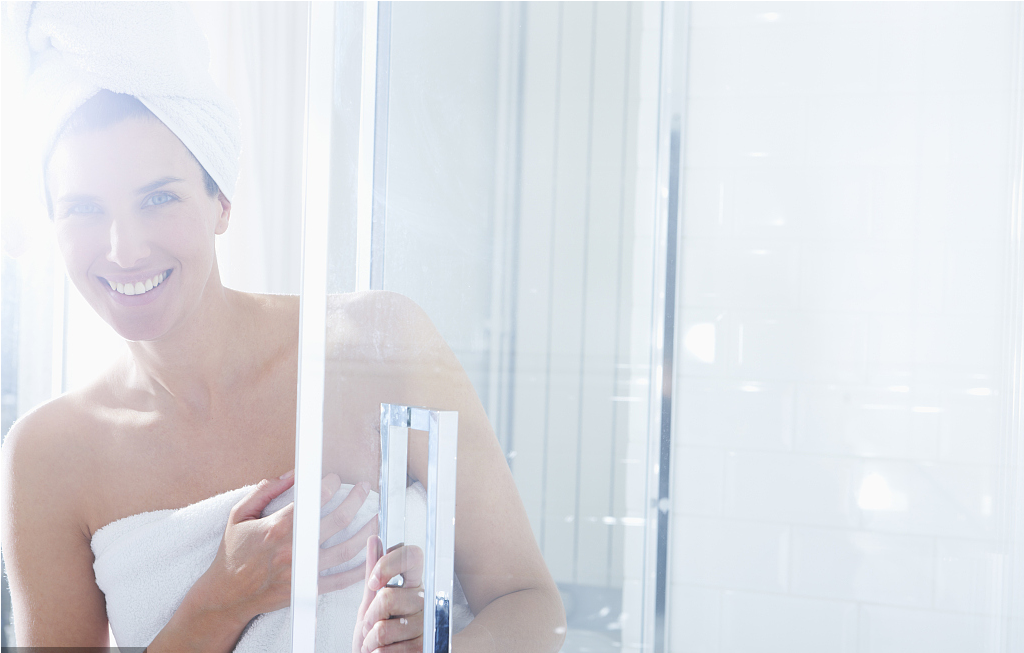 Making use of AromaSteam in a steam shower boosts holistic wellness benefits. Various essential oils have been recognized as a great part of a wellness regimen. Every oil offers some unique properties that others may not with a heavenly scent. If you are ever feeling stressed, Green Harmony can make you feel you unwind and relax. No matter how you feel before these oils, AromaSteam may help you retake your sense of wellness and tranquility. Having a steam shower system studded with additional therapies is a blessing. This, as a whole, casts a very good impact on overall human health.
Have a personal steam shower at home
When you have a steam shower in your home, you will feel even more energized and revitalized every day. It takes only 10 minutes to have a steam session and feel refreshed and restored. This thing can help boost your metabolism and reduce muscle pain. Besides that, it also delivers the hydrated skin you always wish for. It is a best practice in the fitness routine as it can remove the lactic acid levels and eliminates various other toxins from the body. To add more, it builds up the muscles and removes excess sodium from the body. People sensitive to colds can even help soothe various discomforts and help with sinus pressure.
Eco-friendly and Affordable bathroom design solution
With advancement, retrofitting a previously existing shower is easy and affordable. To add more, you are ready to go with all of your bathroom sizes and personal preferences to build a shower of your choice. These days, companies are opting for eco-friendly options to make things better for you and the environment. So, no matter the size of your bathroom, you can go with customization options to get your steam shower room built as per your choice and interest.
Some incredible steam shower ideas to try
Besides adding to the house's luxury, a steam shower setup also increases the real estate's worth. To help you choose the incredible options, you can go with any of the following next-level options:
Curved Frame Steam Shower
A curved frame steam shower system is the best option to skip the typical rectangular steam shower setup. A steam shower of this kind features 12 body massage jets, a teak floor, a rainfall ceiling shower, and a handheld showerhead. Besides all of this, it also includes additional therapies. They include aromatherapy systems and chromotherapy lighting. If you have space issues, installing this small steam shower system is the best option.
This large primary bathroom contrasts the large white tiles on the tub and walls with small horizontally placed natural wood planks (cedar in most cases). The majority of the wood can easily be found in the steam shower. The installation of the oversize wooden bench helps it feel like a sauna-like space that can exude relaxation.
It is undoubtedly a dramatically lit steam shower system that delivers a cave-like experience to the people. Its dark, oversized tiles, large waterfall shower head, and built-in stone-look bench add to its mysterious feel and look. Undoubtedly, this small steam shower system is famous for its unique style, and people love it as it caters to their luxurious goals and has fewer bathroom spaces.
This steam shower uses modern white subway tiles to give a crisp, clean look on the upper half. On the bottom half, wood-look tiles are incorporated. In this way, this earthly texture and hue provide a soothing and natural feel. To add more, they can cast a very positive and soothing impact on the human brain besides wellness.
The most amazing thing about double ergonomic benches in this type of steam shower permits two people to lay back with heads up easily and spins supported properly. In this way, an ergonomic bench is a great idea of the bench for an additional touch of comfort because, in a steam shower session, you sweat it out. Besides its other benefits, the installation process is very easy and quick.
Travertine Domed Steam Shower
A Travertine Domed Steam Shower takes a note from the ancient bath houses because of its dome shape ceiling. Its benches face each other and make it more of a communal space, reminiscent of a classic type of steam room. Because of this unique feature, it is grabbing a huge audience's attention to select it as an element of luxury for their bathroom.
When it comes to a steam shower system in a bathroom, a bench is a must-have for relaxation purposes. And this thing makes many manufacturing companies come up with new and unique styles of benches to appeal to people and help them meet their respective goals. If you wish to look the shower look bigger, you can go with the installation of a floating bench to free up floor space.
Small Steam Shower with Window
If your primary bathroom is small, it doesn't mean you can not add luxuries to make it look like a steam shower. A small steam shower carries white tile to open up the space. Also, a matching bench allows you to sit while having a steam session. To look the bathroom even more spacious, a small window is installed that ensures a light entrance.
Turkish-Inspired Steam Shower
The culture and sense of styling vary from country to country. In the case of a small steam shower system, many people are seen as fans of Turkish-style steam showers. These unique and vibrant residential steam showers pay homage to the typical bathhouse (hammam) with mosaics and curved, tiled ceilings.
With an immense variety of human nature and choices, people's personal preference is also a highly fluctuating factor. And, to ensure a wise investment while purchasing a small steam shower, all such factors must be focused on. In this way, many people may choose traditional options, while others may pick up hotel spas or luxury gym-like options. A modern luxe steam shower gives its users a pampered feeling, from a wall-length block bench to the skylight and muted tones. What else are you expecting?
Aromatherapy and BlueTooth Steam Shower
For those who wish to have a modern small steam shower system studded with advanced technology, this one is for them. An Aromatherapy and BlueTooth Steam Shower combines a clean look with spa-like addition of a teak floor. You can buy it as a unit with additional features like aromatherapy and Bluetooth. Bluetooth helps listen to relaxing music while having steam sessions, and aromatherapy can enhance your overall experience with calming. To add more, this kind of stem shower can eliminate moisture from the bathroom, providing growing mold conditions.
Steam Shower with Massager
A steam shower session is soothing and relaxing, but what if it is combined with massage? Yes! You are right, and its magic increases by 10 folds. Thanks to the companies for creating this classy and beneficial small steam shower system with a massager. If we talk about the full unit, it consists of LED lighting, a soaking bathtub base, FM radio, foot massager, and an in-shower ventilation fan. All these factors add to the luxurious touch and feel of a home steam shower.
You can buy this steam shower that comes with a whole bunch of fun features. The computer-controlled timer panel for convenient use as a cleaning feature for disinfection with a built-in radio. Its unit has 20 acupressure body jets for massage therapy, chromotherapy, handheld showerheads, aromatherapy, and two stools.
Claw Foot Tub in a Steam Shower
The luxury of a small steam shower can be further enhanced by adding an elegant claw foot tub to the system. Placing this tub behind a frameless steam shower door is a plus if you want to show off how special your steam shower is. It is another practice many go with to have a good overall experience with a steam shower.
https://www.tolosauna.com/wp-content/uploads/2022/08/steam-shower-system.png
653
1024
Tracy
https://www.tolosauna.com/wp-content/uploads/2017/12/logo.png
Tracy
2022-07-23 22:00:24
2022-08-07 03:14:13
Can I Have A Steam Shower System In My Small Bathroom? Yes! The Guide Is Here