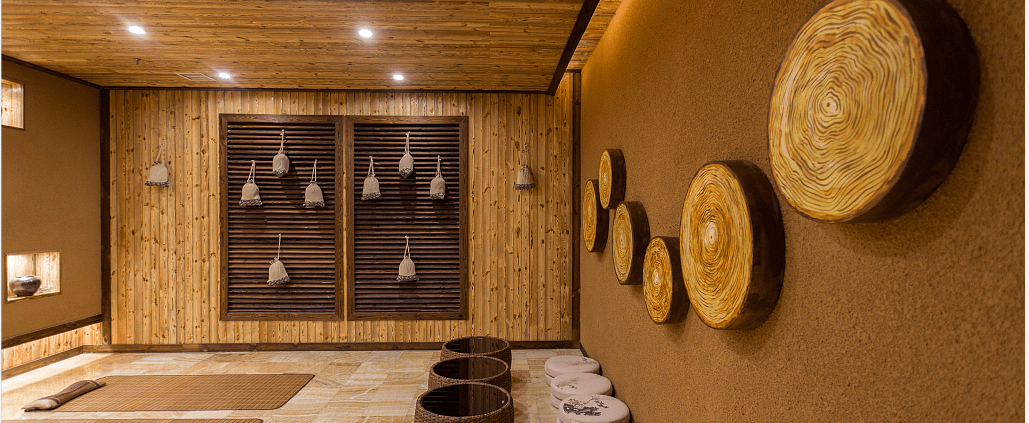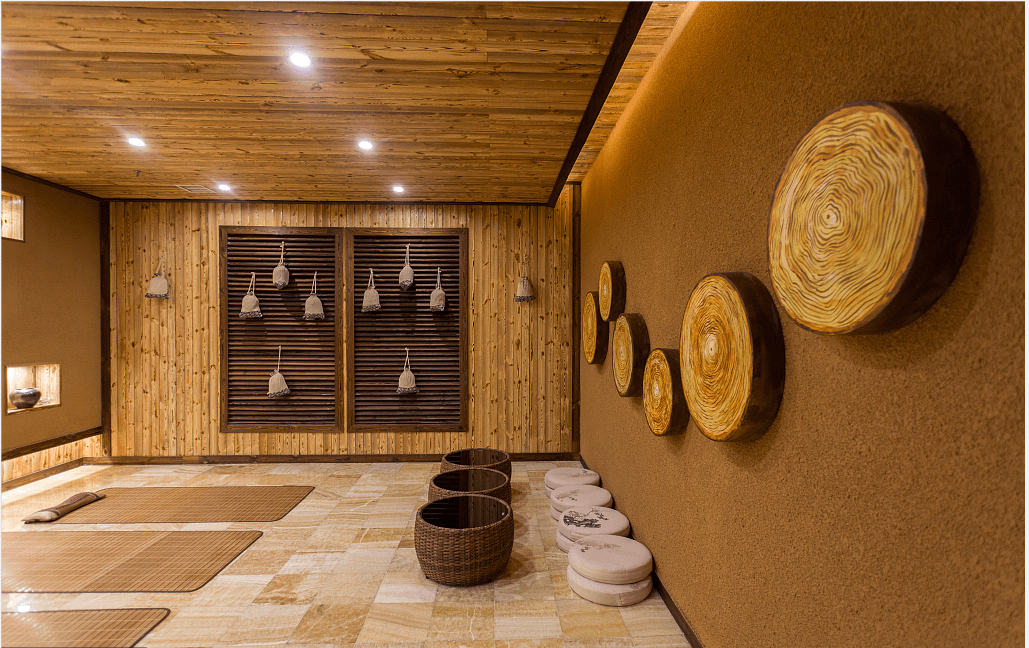 The benefits and pleasures of steam rooms are already familiar to everyone who has ever enjoyed lingering a little too long in a hot shower. Showers that last for a long time are transformed into steam rooms, which are designed specifically for steam baths. You may relax in a secure and comfortable environment while the steam rooms create regular and dependable steam.
A warm, moist atmosphere has been proved to be beneficial in alleviating dry skin and clogged sinuses, as well as providing a wonderful opportunity to relax completely and ease tight muscles. Adding essential oils or other mood-boosting smells can also provide the advantages of aromatherapy in a home environment. After making use of the benefits of a relaxing steam bath, a quick rinse in the same shower is convenient.
Several steam rooms feature glass enclosures to assist keep the steam contained, and many have chairs to ensure that you get more enjoyment out of your steam experience as possible. Steam showers aren't just for, but anybody searching for a little added luxury in their home would like the thought of returning home to a steaming shower upon arrival.
Sore muscles are soothed, the skin is moisturized, stress is reduced in steam rooms. Cold and flu symptoms can be alleviated by using a steam room's moist heat in conjunction with certain oils.
What Is A Steam Room?
A steam room is a small area that contains a device that creates steam for the primary function of steam-bathing, as defined by the International Standards Organization. It is possible that certain wood features will be used in the design of the space, which is covered in waterproof materials such as tile or stone.
During functioning, steam is generated by a generator that is positioned outside the cage. Steam enclosures, like showers, feature slanted flooring and drains to accommodate the large volume of condensed water that accumulates within.
Steam Rooms vs Sauna
Saunas are often located in rooms that are heated to temperatures ranging from 70° to 100° Celsius (158° to 212° Fahrenheit). Traditional saunas are typically heated with dry heat, with humidity levels ranging between 10 – 20 on a regular basis. The moisture content of other sauna kinds is greater. Greek saunas, for example, have a higher amount of humidity than other types of saunas.
The usage of a sauna may elevate the temperature of the skin to around 40° Celsius or 104° Fahrenheit. As the temperature of the skin rises, excessive perspiration occurs as well as the body struggles to maintain its temperature, the heart rate increases. When you spend a short period of time in a sauna, it is not unusual to lose around a pint of sweat.
Health Benefits Of Steam Room Showers
Improves Blood Circulation
Spending time in a steam room may have a big positive impact on your heart health. Research conducted on elderly people by a reputable source revealed that moist heat increased circulation, particularly in the extremities. A decrease in blood pressure and a stronger heart are two benefits of improved circulation. It can also aid in the repair of skin tissue that has been damaged.
Reduces Stress Levels
The use of a steam room can also help to reduce the amount of cortisol produced by your body. Cortisol is the hormone that is responsible for regulating the amount of stress that you experience. The reduction in cortisol levels allows for a greater sense of control and relaxation. Spending a few minutes in a deep relaxation not only benefits your health, but it also has the added benefit of healing your mind and improving your concentration.
Helps To Clear Congestion
Steam rooms produce an atmosphere that heats the mucous membranes and facilitates deep breathing, both of which are beneficial. Therefore, employing one can assist in breaking up congestion within your sinuses and lungs when you need it most.
Due to the possibility of scalding yourself if you use steam treatment incorrectly, steam treatment for curing colds and sinus problems at home is a contentious treatment option. Steam rooms, on the other hand, are reasonably safe, as long as you don't stay in them for an extended period of time.
Gives You Clear And Clean Skin
Through environmental exposure, all sorts of toxins can become trapped underneath your skin. Steam rooms help solve that problem by using heat to open up your pores. The warm condensation rinses away the dirt and dead skin that can lead to breakouts. As a result, you may have clearer and more even-toned skin.
Boosts Immunity
It is well-known that various types of hydrotherapy, including steam rooms, can help to enhance one's immunity. The exposure of your body to warm water encourages the production of leukocytes, which are immune cells that help fight illness. Sitting in a steam room when you're battling off a cold should just not be your first line of defense, though, because there is no evidence that the steam can eradicate an infection that has already begun to grow. However, using steam rooms on a regular basis can provide your bloodstream an immune boost, which may result in you being sick less frequently.
Helps Burn Calories
You will notice an increase in the heart rate when in the steam room or the sauna. The heart rate is already raised after aerobic activity, and using a steam room can help to maintain that elevation for longer periods of time. Saunas and steam rooms, while used properly, stimulate the body in ways that traditional exercise does not. This is according to the specialists.
Types Of Steam Rooms
There are two types of steam rooms that are commonly used in residential settings:  steam rooms and steam showers.
Steam Rooms
Steam is produced in dedicated steam rooms, but there is no running water. They are all either custom-designed steam rooms built to the requirements of the homeowner or pre-made steam room units which are installed on-site by the contractor. Steam rooms are spacious, with lots of seats, shelves, and other amenities.
Steam rooms may cost anywhere from $5,000 to $10,000, and sometimes much more if they are properly installed. The steam generator equipment itself can range in price from $1,300 to $4,000, depending on its features.
Steam Showers
Showers with functional controls that also have the ability to produce steam are known as "steam showers." Because the steam shower is just a few square feet in size, the steam generator is typically in the 6 – 8 kW range. Despite this, the steam shower may fill with a gentle mist after a minute or two of turning on.
Besides the standard ledges and shelves seen in conventional showers, steam showers will contain one or two tiny chairs for added comfort. The cost of a steam shower unit is between $2,000 and $5,500.
Things To Consider Before You Begin Your Home Steam Room Installation
Size And Locations
If you believe that a steam shower is not appropriate for every bathroom, you are completely incorrect. It may be used in both high-end and low-end residences with ease. However, before beginning any project, the very first thing you must consider is the size and location of the space available. All that is required is that you have adequate room to accommodate this element.
If you want to take a steam shower, the best height would be approximately 2.10 meters, based on the shower model. Of course, such metric might be very lower. The dimensions of the steam shower are determined by your requirements in terms of height, breadth, and depth. Just remember that the larger your shower, the more steam will be required to fill the space where you may recline and enjoy yourself for around 15 minutes after you step out.
Be Careful With The Insulation And Materials
In order for the steam shower to accomplish its primary purpose and maintain the proper amount of steam, the insulation must be fitted in accordance with the manufacturer's instructions.
Shower doors and walls should be locked and insulated to avoid undesirable scenarios such as leaks or quick loss of steam in the shower. Whenever installing a steam shower, tiles, stone, as well as other moisture-resistant materials must be examined as options for the flooring and walls.
Windows and Skylights
The windows in your bath or steam room must be double-paned to avoid any heating and cooling from flowing in or going out during your session. Fine Homebuilding magazine's experts also recommend the use of vinyl-clad windows, a cement backer board, a watertight membrane, and high-quality silicone caulk when building a house.
Shower Door
The kind of shower doors you select for steam rooms is the most important consideration. The most popular form of steam shower door used in steam rooms is a hinge or swinging steam shower door that is vapor-proof. Depending on your preference, these doors can be opened on either side of the entrance entry into your steam shower enclosure. Steam doors with hinges that swing outwardly from the steam chamber are installed for safety reasons.
Steam Generator Location
Take into consideration the location where you will place the steam shower generator. It is possible to place a steam generator anywhere between 60 feet of the steam room, such as a warm attic or basement, a cupboard, a cabinet, or another location.
Please keep in mind that it's recommended to give 12 inches of extra space on the top edge to allow for servicing and appropriate ventilation to occur. Installing the steam generator within the shower surround or in an unheated area where the water system pipes may freeze is not recommended.
Steps For Designing And Building Your Steam Shower
Step 1: Design The Shower
In order to use the steam room, you must have a seat. If you have a spacious steam bath, a constructed bench is a good option. If the room is restricted, a foldable seat is a good option. Water drainage must be accommodated by the slope of built-in seats.
The steam output should be located distant from both the entry and the seating area in order to ensure the bather's safety and comfort.
Step 2: Choose The Material
The temperature of the steam entering the shower should be quite high: 212°F. However, some materials, such as ceramic tile and real stone, may not even be able to tolerate the high temperatures. Before picking acrylic other synthetic plastic-based materials, carefully check with the manufacturer to find out about temperature restrictions and expansion.
As a result, ensure that the material you pick for the steam shower is totally waterproof to ensure that all surfaces, including the ceiling, are completely protected from moisture.
The use of insulation for internal walls is entirely optional. Because a typical residential steam bath lasts only a few minutes, the amount of energy saved by insulating the inner walls is quite little.
Please make certain that the door is especially intended for a steam room. Typically, the door would be entirely sealed on both sides as well as the top of the door. Keeping the bottom of the door open allows for more ventilation and makes it easier to open and close the door.
Step 3: Install The Door
Only after walls have been completed will you be able to install the door. The installer will now be able to accurately measure the aperture for the door installation. Remember to buy a transom if you do not want to leave the shower door open to enable the water to dry after you have a shower.
Step 4: Finishing Touches
The final finish would be fitted in accordance with the manufacturer's recommendations. Ensure that all electrical connections are secure before checking the steam shower and also that the water is switched on to the steam generator before starting the test.
Final Words
Steam rooms are generally considered to be a decent investment if you were already going to refurbish that section of your bathroom in the first place. The costs of installing a shower are comparable to those of installing a normal shower. To summarise, be certain that you have covered all of your bases.
Including a visit to the steam room in your post-workout regimen can help you recover faster and feel better overall by decreasing your recovery time. Despite the fact that steam rooms must never be used to substitute therapies which your doctor has recommended, they are a wonderful location to relax while also reaping some health advantages at the same time.
https://www.tolosauna.com/wp-content/uploads/2021/11/steam-room.png
648
1029
Tracy
https://www.tolosauna.com/wp-content/uploads/2017/12/logo.png
Tracy
2021-11-18 20:00:17
2021-11-22 03:38:37
How To Build a Steam Room