Steam shower designs are becoming more and more popular in today's homes. A steam shower is a great way to relax and rejuvenate, and it's also a great way to add value to your home. To be sure you're getting the most out of your steam shower, it's important to choose a design that fits your needs and lifestyle. How do you know which steam shower design is right for you when there are so many different options on the market?
Whether you're looking for a luxurious escape or a practical addition to your home, you're sure to find a steam shower design that's perfect for you. To help you save time, we've created a list of the highest-quality residential steam showers available. Luxury and practicality rolled into one, these showers are perfect for any homeowner who wants to add value and comfort to their bathroom oasis. Let's take a look at our top picks!
Ergonomic Bench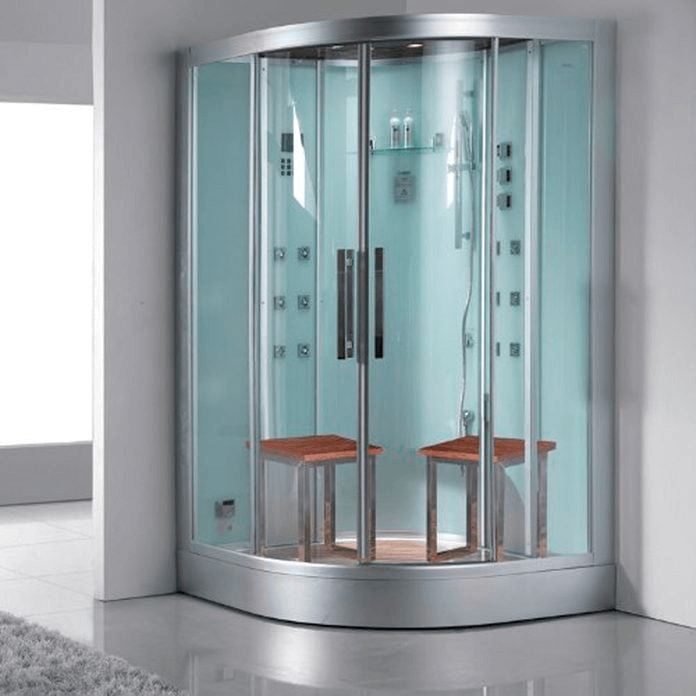 After a long and stressful day, there is nothing quite like the sensation of unwinding in a steam shower. If you want to truly take your relaxing to the next level, however, you may want to think about installing an ergonomic seat in your shower. These benches make it possible for you to recline backward and unwind while providing enough support for your spine and the back of your head. After a stressful day, this is the activity that will help you relax the most. Even better, many ergonomic benches come equipped with built-in massage features that provide additional assistance in relaxing and revitalizing your body. When you're ready to unwind, an ergonomic bench is a perfect way to do it.
Curved Frame Steam Shower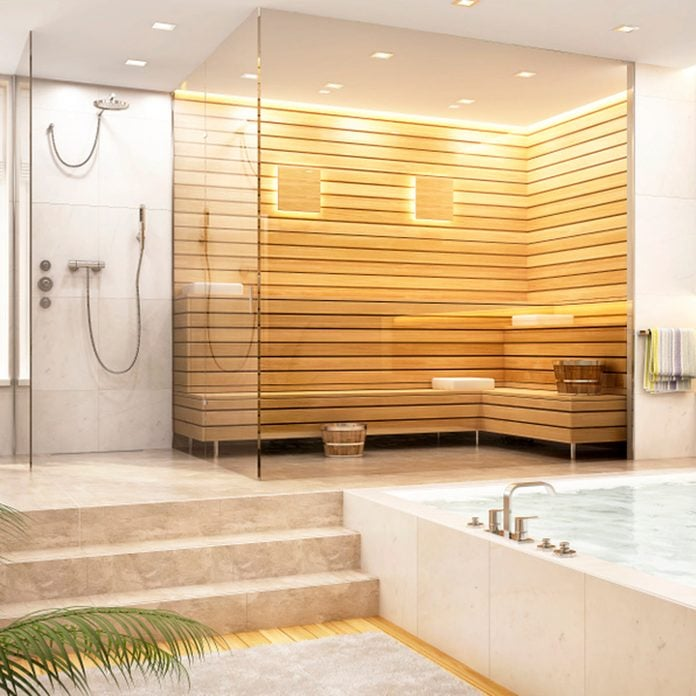 Everyone is familiar with the conventional rectangular form of a stand-up shower. What if we told you there's a better way? A curved frame steam shower will provide you with all of the advantages of a standard shower, plus a few more. To begin, the curved frame creates a more expansive feeling, which is ideal if your bathroom is on the tiny side. Furthermore, the curved frame deflects water away from your body, making bathing more comfortable and invigorating.
Finally, the curved frame creates a distinct style that will set your bathroom apart from the crowd. It has a teak floor, 12 body massage jets, a handheld showerhead, a ceiling shower with rainfall, chromotherapy lighting, and an aromatherapy system. These bathroom storage hacks can come in handy whether your bathroom is tiny or plain crowded.
Sauna-Like Steam Room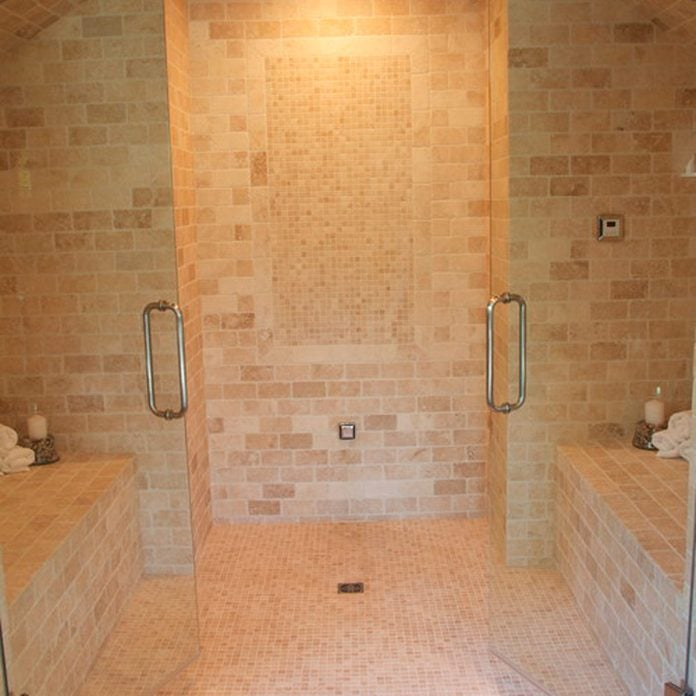 What is the first thing that springs to mind when you think about luxury? If you're like the majority of people, it's most likely a sauna. For a good reason, saunas have long been linked with luxury and relaxation. Nothing beats the sense of relaxing in a steamy room, and you can now bring that experience home with you. You may experience all of the advantages of a conventional sauna without ever leaving your house with a sauna-like steam room. The large space and comfortable benches make it simple to unwind, while the built-in massage elements provide a luxurious touch. If you want a genuinely unique steam shower experience, a sauna-like steam room is a way to go.
Travertine Domed Steam Shower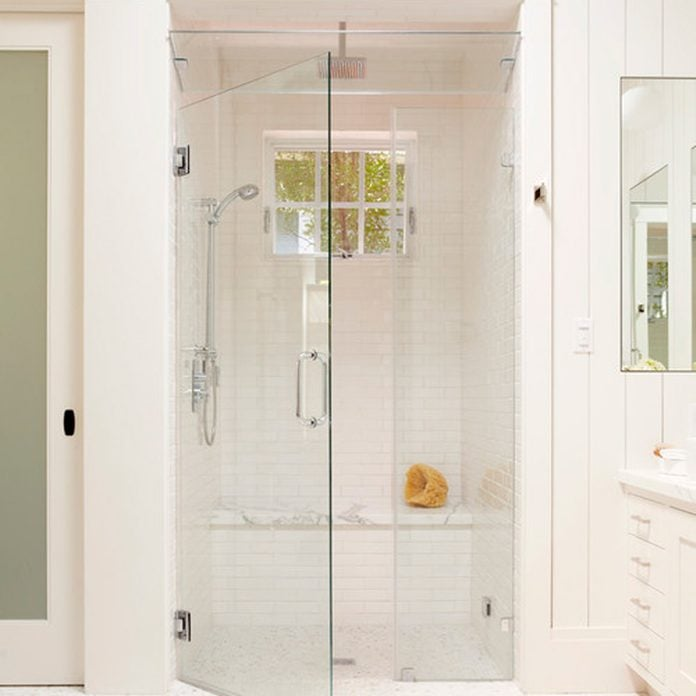 When it's time to unwind, there's no better place to go than a travertine domed steam shower. This shower not only provides a nice and relaxing environment, but it also has all of the functions you need to unwind completely. This steam shower provides everything you need to relax and refresh, from the big space to the built-in massage jets. What's the greatest part? The domed travertine ceiling adds a touch of grandeur that will wow everybody who enters your bathroom. With its domed roof, this steam shower is reminiscent of historic bathhouses. The seats facing one other provide a more social atmosphere, evocative of traditional steam rooms. A travertine domed steam shower is an excellent option for relaxing or entertaining.
Small Steam Shower with Window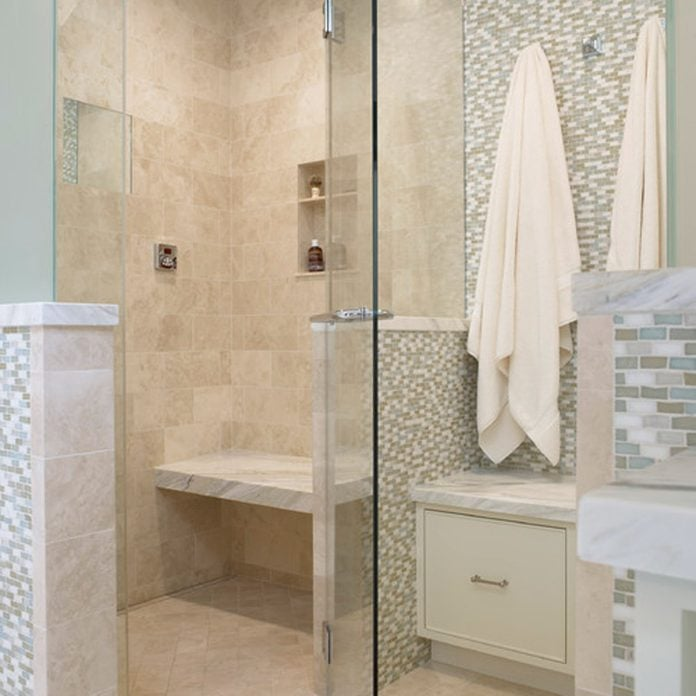 A modest steam shower with a window is a terrific way to prevent feeling claustrophobic in your bathroom. This sort of steam shower enables you to get all of the advantages of steaming without losing any bathroom space. The window lets in natural light, making the area appear larger, and the built-in shelves give enough storage for all of your bathing necessities. White tile is used throughout this bathroom to open up the area and extend into the shower, where a matching bench enables the user to sit while steaming. The little window lets in extra light, further opening up the area. The ability to sit while steaming is a game changer that can transform your shower into a spa-like experience.
Modern Luxe Steam Shower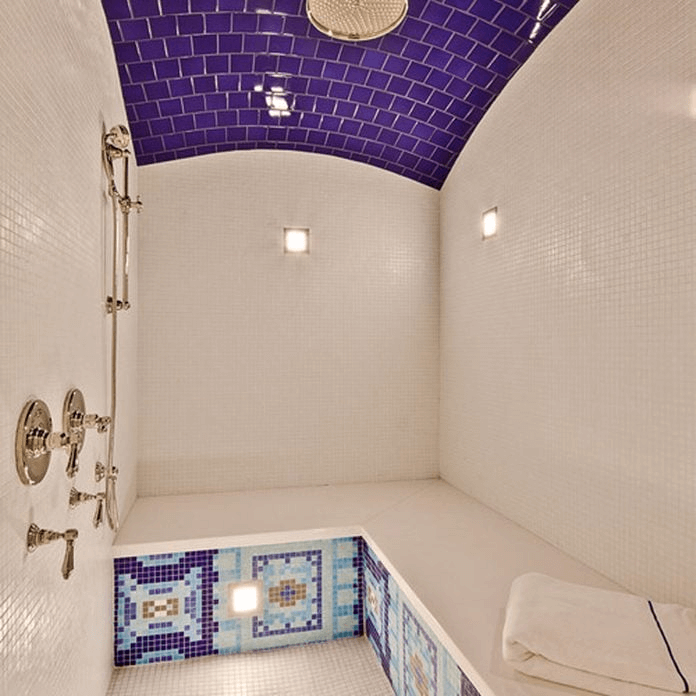 If you want to add a touch of opulence to your bathroom, look no further than a modern luxurious steam shower. This one has everything a deluxe spa needs, from the stunning tile work to the elegant glass doors. The built-in seat and rainfall showerhead round off the spa-like setting. The subdued tones and natural light provide a soothing atmosphere, ideal for resting after a long day. Take a shower in a modern luxurious steam room to feel like you're in a five-star hotel.
Bluetooth and Aromatherapy Steam Shower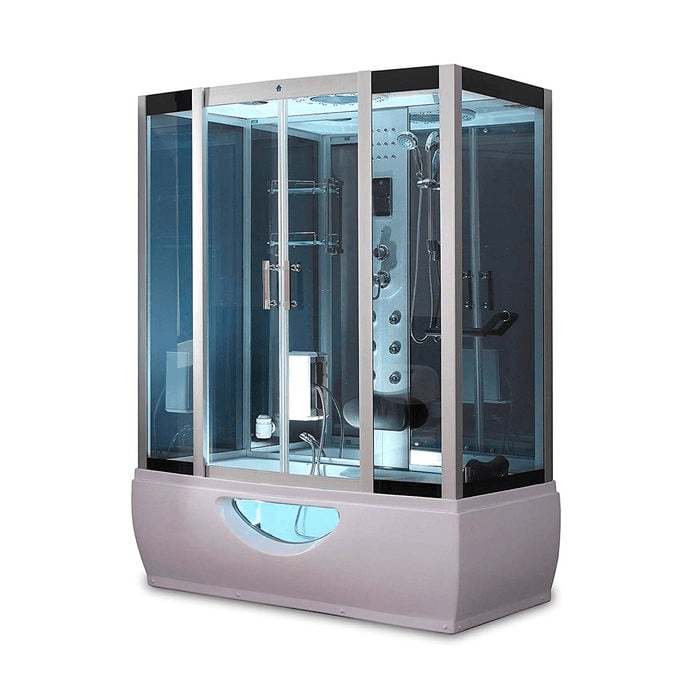 To be truly indulgent, a steam shower should have all the bells and whistles. This one has Bluetooth audio, so you can listen to music or audiobooks while you relax. It also has an aromatherapy system to enhance your experience with calming and detoxifying essential oils. These features make it easy to transform your bathroom into a personal oasis. Let the outside world disappear as you enjoy a moment of complete relaxation in your own home. With all of the amenities you need, this steam shower has everything you could ever want. From Bluetooth audio to the aromatherapy system, it has everything you need to relax and rejuvenate.
Retrofit Steam Shower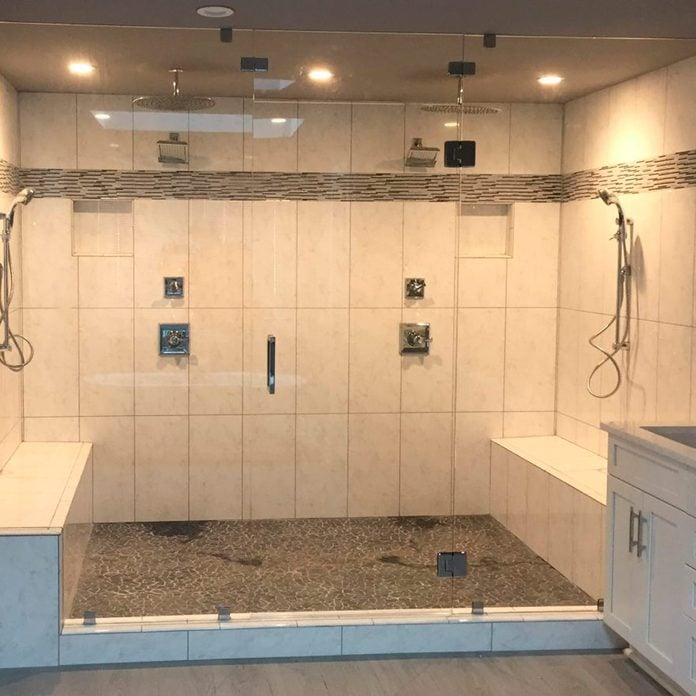 Most steam showers are put into bathrooms during construction, but that doesn't mean you can't have one if yours wasn't. Any bathroom, regardless of size or architecture, may benefit from a retrofit steam shower. If you want to add a steam shower to your house without having to overhaul your whole bathroom, this is a perfect alternative. A retrofit steam shower requires less space than a typical steam shower, making it an excellent choice for tiny bathrooms. It's also a wonderful alternative if you're seeking a less expensive solution.
In a Nutshell
There you have it! The top best residential steam shower designs are sure to blow you away. From the ergonomic bench to the sauna-like steam room, there is a design for everyone. And with the added bonus of Bluetooth and aromatherapy, you can't go wrong. So what are you waiting for? Start planning your dream steam shower today!
https://www.tolosauna.com/wp-content/uploads/2022/11/Top-Best-Residential-Steam-Shower-Designs-That-Will-Blow-You-Away.png
1080
1920
Tracy
https://www.tolosauna.com/wp-content/uploads/2017/12/logo.png
Tracy
2022-10-25 20:00:10
2022-11-05 08:01:12
Top Best Residential Steam Shower Designs That Will Blow You Away