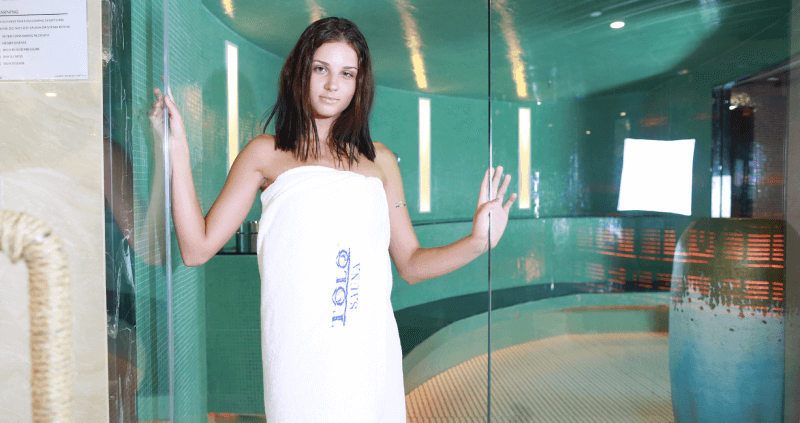 No one can deny the benefits of the steam shower for human beings' skin and overall health. So, in order to have a good bathing experience, some people prefer visiting spa centers, while some end up creating an in-home spa in their homes to make it more and more easy for them. Not only does it take away all the hustle related to sparing time to visit the commercial spa centers, but an in-home spa also adds up to the house's luxury. Having a home spa, they can take a steam shower whenever they want.
But, besides all the benefits of an in-home spa, various people are concerned about the costs of an in-home spa that it may demand over time. Sometimes, people may feel hesitant about the costs that the creation of an in-home spa may charge to install this amenity. But keep in your mind that the installation process of the spa may cost less than your expectations. But, the uplift in the resale value of your home and the potential health benefits that it provides are big considerations as well.
If you are searching for the costs that an in-home spa may charge, your search is over now. You are so lucky as you have landed on the right platform. Here, in this piece of writing, we have come up with an ultimate guide about the costs of an in-home spa that are degraded into various domains. They include:
Initial charges
Upfront installation costs
Maintenance charges
Energy costs
Collectively all these things result in a tremendous cost. Kindly keep on reading to get more information about it. Let's break it together!
Variables in an in-home spa installation
Because of a huge fluctuation in human nature, behavior, and choices, people end up styling their spa centers differently like any other thing. They design their steam showers according to their choice, budget, interest, and personal preferences. In the same way, if we talk about the installation of an in-home spa, there are a lot of variable factors that they may choose to style. And these variables also tend to fluctuate the overall costs of the steam showers because of variations in their charges as per the style of the spa. Among them, the most important variables are mentioned below:
Size of the shower: The size of the shower causes an increase in the overall cost required to install and maintain the spa at home. For example, a larger spa will require a steam generator with more power in comparison to a smaller spa. In this way, not only will it occupy more area but also more money will be required to manage all of its expenses. On the other hand, the costs of additional materials also make a huge difference in such charges.
The complexity of the controls selected: Besides the size of the spa at home, the complexity of the controls selected also causes an increase in the cost of installation and maintenance. They range from simple models to sophisticated ones that include personalization options and various advanced options. But, you are all free to include or exclude those additional options in your spa as per your needs and personal preferences. In this way, you can personalize your steam showers and control the overall budget.
Additional therapies: If you wish to include various other additional therapies, they are obviously going to charge extra money because they need the installation of various extra mechanisms to perform their respective actions. Mostly, people add the following therapies in their in-home spa to get a more and more enjoyable experience:
Music Therapy; requires sound systems.
Aroma Therapy; requires the soothing and pleasant fragrances
Chroma Therapy; requires colorful and aesthetic lights to create a whole vibe
All of these therapies add more to the luxurious experience of a spa and impart positive impacts on mental health. What else can you expect?
Special add-ons: Besides the various additional therapies, some people may also be interested in having some special add-ons to have a more classy and luxurious look. If we talk about the most common and extremely used add-ons in the spas, how can we even miss the followings:
Towel warmers
In-shower seats
Temperature measuring device
In-shower lighting
And many more
This indicates that as you go on increasing add-ons in your in-home spa, you are increasing your overall budget bit by bit.
The material used: Different people tend to use a different types of materials in their spas as per their choices, budget, interest, and personal preferences. If we talk about the materials used, it depends on your own aesthetic and the vibe you wish to have in it. While making a selection of the materials used, you need to take count of various physical properties of the steam shower. And, it would be best if you chose a generator of the appropriate size that must produce the desired heat.
Suppose you prefer using some kind of nonporous materials like porcelain, ceramic, or acrylic in your steam shower. In that case, you need not buy a big- sized generator as this kind of material retains more and more heat so that a smaller generator can produce the desired steam.
Keep in mind that if you are going to choose a porous material like that of glass block, shale, concrete, granite, or marble, it makes the heat dissipate more quickly. Just like that, you need an even more powerful generator in order to compensate for the rapid loss of heat if you are using stone or marble in your spa.
Construction costs: Besides all the attributes mentioned above, the other thing that can add further to the in-home spa is the construction charges. Yes! You read it right. The professional construction charges vary from area to area on the basis of the location you are living in. If you live in a well-established area, the construction charges will be much higher than in a less developed area. And the professionals also charge according to their experiences. The ones with more experience will deliver you good work with high costs.
Maintenance costs
Once you have successfully installed your dream in-home spa and you think that you need not spend more on it? Nope! A spa always demands maintenance, which, in turn, requires charges. But, for the convenience of the users, there are various steps that you can take to decline the requirement of maintenance of your spa. They may include:
Including a manual cleaning of your steam room generator at regular intervals
Add a water softening system.
Install an AutoFlush system; it takes away the troubles of discharging water.
The three basic steps that can keep you away from paying hefty maintenance charges are mentioned above. To put it in clear words, if you are not following these steps, you may need to call in a professional to do it for you. And, that will be charging extra fees.
Energy costs: In order to produce enough heat for a 20 minutes long steam bathing session, a normal steam bath system will require only two gallons of water. Yes! You read it right. You might be surprised by this, but that's how it is. And, when you compare it with the expense of water in a shower or bath, it is much lesser. In this way, a daily steam bathing session of 20 minutes will require only 14 gallons of water. And this reading indicates that a steam shower in an in-home spa can save many expenses.
Health and Wellness Vs. An In-home Spa
Besides the costs that an in-home spa may charge you over the years of usage, the potential health and wellness benefits are also worth considering. Like, what is the reason a lot of people are planning to install in-home spas? It can help you reduce various costs related to remedies. If you invest in an in-home steam shower, you can experience a lot of benefits. The most important benefits are:
An in-home steam shower can:
Promote restful and deep sleep
Relieve stress
Enhance athletic performance
Relieve allergy-like symptoms and congestion
Help burn calories to achieve and maintain a good desired state of well-being
Cleanse the skin by decreasing the requirement of dermatological and cosmetic treatments.
Relieve joint discomfort
But, take note, these are only some of the potential benefits that a steam shower can offer, not all.
Final Thoughts
Besides the basic unit, there are many things in an in-home spa that cause a considerable increase in its overall costs. Additional luxuries, materials used, power generator costs, and special add-ons increase its costs. But, always keep it in your mind that besides adding to the luxury of your house, an in-home spa can hugely increase the rental value or sale value of your house. So, installing a stylish and classy in-home spa in your home will be a wise investment. But, it will pay you back one day
https://www.tolosauna.com/wp-content/uploads/2022/03/spa-room-cost.png
594
800
Tracy
https://www.tolosauna.com/wp-content/uploads/2017/12/logo.png
Tracy
2022-03-17 11:10:01
2022-03-31 08:35:36
An elaborated idea of costs of an in-home spa over time